We knew Beyonce and Jay Z's On The Run tour was going to be racy, but we didn't expect the leotard equivalent of assless chaps.
That's right, one of Beyonce's multiple costumes during her 42-song opening night show with Jay Z is a black body suit with cut-out panels on her behind -- creating a thong-like look.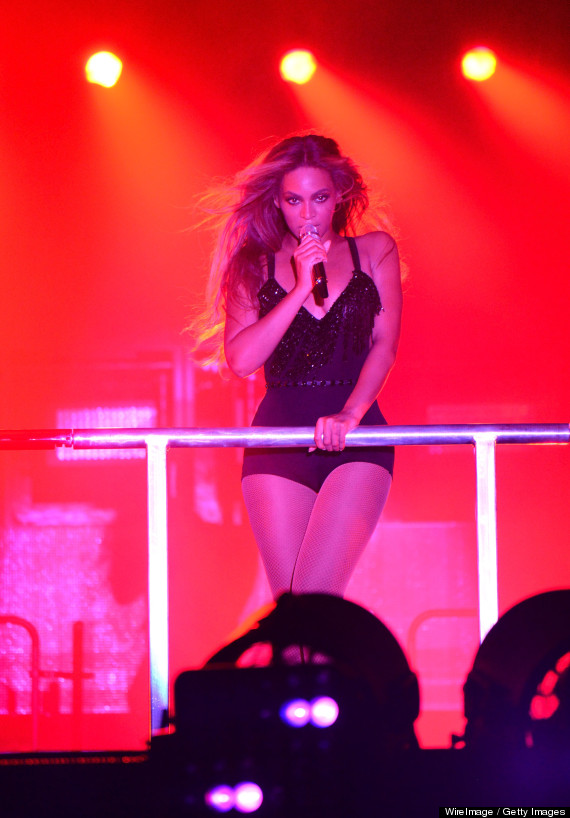 We're pretty sure that the 32-year-old is wearing tights under her bodysuit, meaning she wasn't completely baring her behind to the world, but regardless, it's an outfit we never thought we'd see on Beyonce. Then again, we didn't expect to see their secret wedding footage either.

BEFORE YOU GO