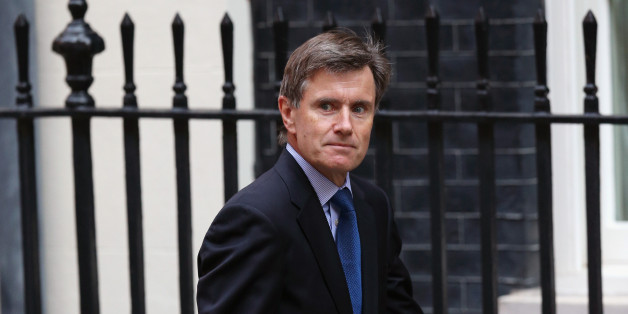 LONDON, June 26 (Reuters) - The chief of Britain's MI6 foreign intelligence service will step down in November after five years in the job, a government source said on Thursday.
John Sawers, a peer, is believed to have wanted to relinquish his sensitive role as Chief of the Secret Intelligence Service before a national election next year.
He will step down around the same time as the head of Britain's GCHQ eavesdropping agency leaves his post.
Sawers, 58, made headlines in 2013 when he appeared before a parliamentary committee to complain that documents leaked by former U.S. intelligence operative Edward Snowden had put secret operations at risk and were being "lapped up" by al Qaeda.
MI6 collects intelligence and mounts covert operations overseas to defend national security and support British interests. A quirky tradition means that its chief writes in green ink and is known internally as "C".
Sawers served as Britain's permanent representative to the United Nations until his appointment as MI6 chief in 2009. He had previously worked as a foreign policy adviser to former prime minister Tony Blair and in a variety of diplomatic posts.
His successor will be approved by Foreign Secretary William Hague and Prime Minister David Cameron. (Reporting by Guy Faulconbridge; Editing by Andrew Osborn)