Summer is here, and Chrissy Teigen is heating up the pages of GQ Mexico.
Teigen appears topless on the cover of GQ Mexico's July 2014 issue wearing nothing but blue bikini briefs and a huge smile. The 28-year-old's grin is something she wears well, and often.
"I think I inherited my personality from my mother, she's the happiest being in the world, I've never seen her in a bad mood," she told the magazine, "My bad side I must have got it from my dad."
Part of that personality is her hilarious sense of humor. On Wednesday, June 25, she shared her GQ Mexico cover on Instagram and, in typical Chrissy fashion, made a joke about it, writing: "Hola!! Como se dice 'boobs' @GQmexico."
Check out Teigen's cover and a video from the shoot below.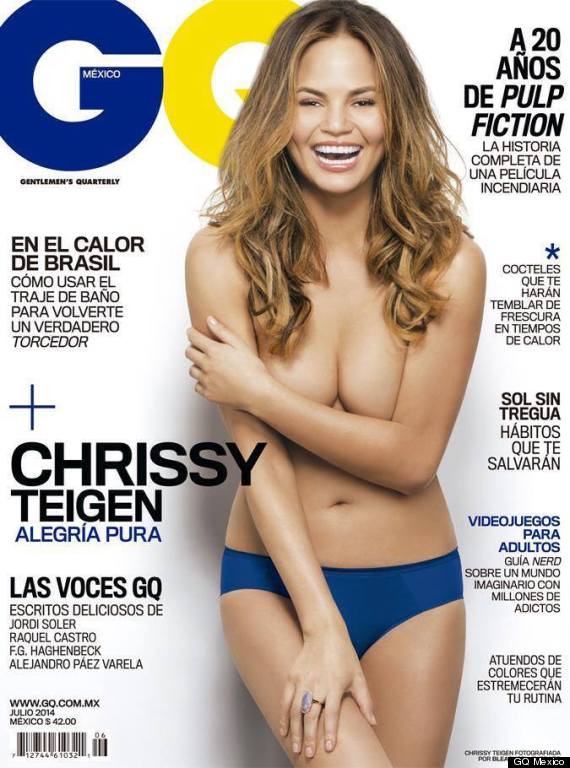 BEFORE YOU GO
PHOTO GALLERY
Chrissy Teigen