Prince Harry took a break from the fun and games of the World Cup to bond with -- and offer support to -- some of Brazil's orphans.
While Harry certainly enjoyed some World Cup festivities, he also made sure to cordon off time to meet with orphans there who are getting help from Acer, a nonprofit that works to empower street kids, the Telegraph reported.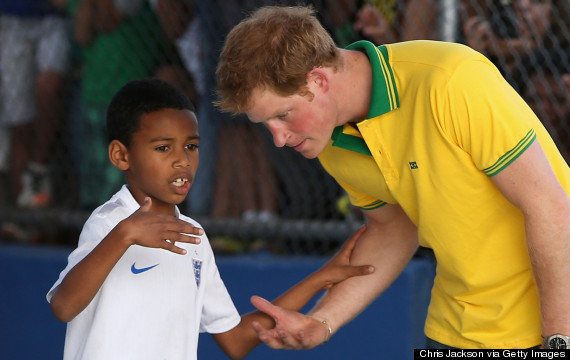 In a rare emotional moment, Harry opened up about losing his own mother -- a topic he rarely discusses -- to show the children that he can empathize with their pain.
"I wanted to use my own experiences in a very small way to try to give them a bit of understanding about the fact that I see what you're going through," he told the Telegraph. "But you hear the stories and think that's nothing to what they have been through."
When he was 12 years old, Harry lost his mother, Princess Diana, who was killed in a car crash in Paris.
Despite the tragic circumstances surrounding his mother's death, the prince said his loss pales in comparison to the struggles the orphans in Brazil face.
Many of their parents have succumbed to drug addiction, murder and violence, the Telegraph reported.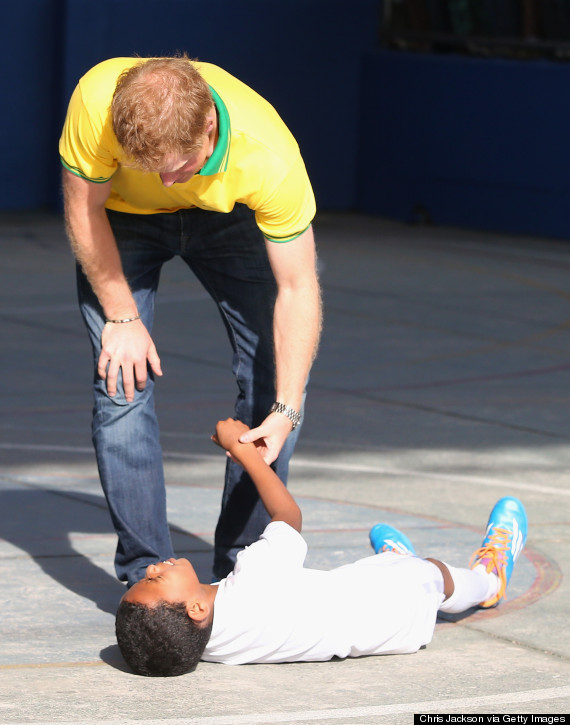 Harry said he felt particularly heartened by Acer's work with vulnerable children.
Founded in 1993, Acer aims to give underserved kids a second chance through its educational programs, efforts to end child labor and family counseling.
"Some of the children's stories almost reduced me to tears," Harry said in a tribute to Brazil. "But the smiles on their faces show the positive impact their community is having on them and the success story of Acer. When I'm here, I feel like one of you."
BEFORE YOU GO
PHOTO GALLERY
Prince Harry Visits Orphans In Brazil