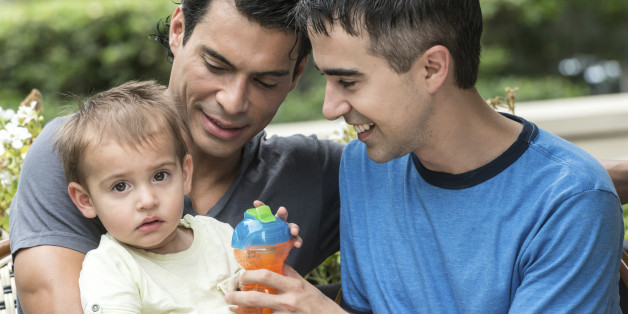 Mission America's Linda Harvey offered up one of her now-signature rants against the lesbian, gay, bisexual and transgender (LGBT) community in a radio bulletin this week, this time taking aim at same-sex couples who are also parents.
As Right Wing Watch originally reported, Harvey called LGBT adults "harmful role models, as they promote sinful behavior while calling it something to be proud of."
She went on to note, "It's not just the openly homosexual teacher, but kids raised in a homosexual home have this influence in triple intensity and intimacy ... Even if their intentions are good, their framework is seriously wrong."
Listen to audio of Harvey's remarks, courtesy of Right Wing Watch:

Then, she added, "Yes there are adults who molest children. It's not every adult in this lifestyle, of course, but it certainly seems acceptable to some ... When you are open to sinful, God-defying behavior in one profound way, violating other boundaries happens more easily."
Harvey, who's been called "the most homophobic woman in America," has made similar, eyebrow-raising claims about the LGBT community in recent months. She recently suggested that LGBT teens stay in the closet because coming out marked "the beginning of many troubling roads for young people."
"Lots and lots of people have changed out of this lifestyle," she said at the time. "Some have done it through Christian faith; others have done it just spontaneously as they mature."
She also compared being gay to having an eating disorder.
"Your body is made to eat, otherwise you will starve; with homosexuals, your body is not made for the kind of relations they have, it's made for heterosexuality," Harvey said. "We're basically all heterosexuals."

BEFORE YOU GO
PHOTO GALLERY
Horrific Anti-Gay Statements