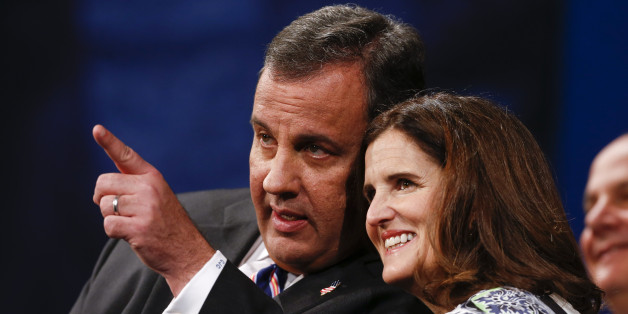 By Ellen Wulfhorst
June 26 (Reuters) - The wife of Governor Chris Christie heads to one of New Jersey's most well-to-do communities on Thursday to help kick off a broad strategy to battle heroin and opiate abuse, deemed the No. 1 healthcare crisis facing the state.
The problem affects young people once considered low-risk who become addicted through legally prescribed pain medications, according to a report released in March by the New Jersey Governor's Council on Alcoholism & Drug Abuse Task Force.
The report called for an effort to "debunk the stereotype of the heroin junkie as an urban male with needle-tracked arms nodding off in some dark alley."
The "Community in Crisis" meeting is being held in Bernardsville, an affluent borough of rolling hills, country clubs and horse farms 40 miles west of New York City.
Bernardsville is located in Somerset County, one of the ten wealthiest counties in the nation, according to a list published last year by Forbes.com, which said the county had a median household income of almost $96,000 a year.
The town-hall meeting to be hosted by Mary Pat Christie is designed to kick off plans for public awareness, more funding for treatment, improved practices for prescribing painkillers, helping people find treatment and encouraging law enforcement to endorse rehabilitation over punishment.
The meeting is designed to draw members of community agencies, schools, churches and parent organizations.
In neighboring New York, Democratic Governor Andrew Cuomo this week signed into law a series of anti-heroin initiatives aimed at boosting prevention, treatment services and public awareness.
Christie and her husband live in Mendham, another affluent borough in New Jersey about seven miles away. Governor Christie, a Republican, is widely seen weighing a bid for the White House in 2016.
However, his standing has fallen in the wake of the Bridgegate scandal, in which members of his staff apparently orchestrated massive traffic jams at the George Washington Bridge as political retribution aimed at a local mayor who declined to endorse Christie's re-election. (Editing by Jim Loney)
BEFORE YOU GO
PHOTO GALLERY
Chris Christie