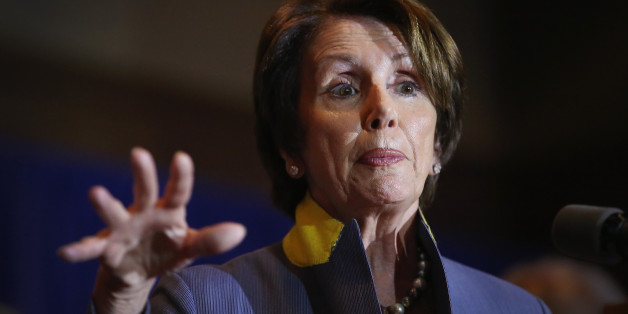 Democrats in the U.S. House of Representatives trumpeted new bipartisan legislation to revive benefits for the long-term unemployed on Thursday.
House Speaker John Boehner (R-Ohio) has already signaled his lack of interest in jobless aid, but House Minority Leader Nancy Pelosi (D-Calif.) urged Boehner to let the bill get a vote anyway.
"It is unconscionable that Republicans have refused to renew this essential support for hard working Americans who lost their jobs through no fault of their own," Pelosi said in a statement.
The legislation, by Reps. Dan Kildee (D-Mich.) and Frank LoBiondo (R-N.J.), is a companion to similar bipartisan legislation introduced in the Senate earlier this week. While there's some chance the Senate could pass the measure -- the upper chamber approved similar legislation in April -- Boehner has remained obstinate.
The bill would restore long-term unemployment compensation that Congress allowed to lapse in December. Federal benefits go to workers who exhaust state-funded compensation without finding work. State benefits usually last six months, though some states offer fewer weeks.
BEFORE YOU GO
PHOTO GALLERY
Out-Of-Touch Politicians