This week, I was so excited to be joined by one of my favorite health and nutrition experts, Joy Bauer, on Mondays With Marlo. Joy and I discussed all of your dieting and exercise concerns -- everything from tips to help lower your cholesterol, to foods help with healing post-surgery, to the effects of having too much sugar in your diet, and more! Watch the full interview to learn more about keeping healthy and fit.
Sign up for Joy Bauer's delicious (and healthy!) Nourish Snacks, here.
For more of Joy's healthy eating tips, view the slideshow, below:
PHOTO GALLERY
Joy Bauer's Top Tips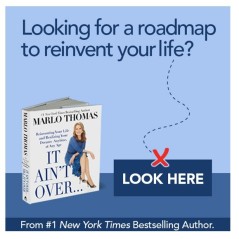 Add Marlo On Facebook:
Follow Marlo on Twitter:
Sign up to receive my email newsletter each week - It will keep you up-to-date on upcoming articles, Mondays with Marlo guests, videos, and more!