Believe it or not, Keira Knightley has been gracing the big screen for almost 15 years.
At 29 years old, the British beauty has starred in a blockbuster franchise, a beloved rom-com and a Jane Austen adaptation, for which she received an Oscar nomination. And get this: She's nowhere near done.
Her latest film, "Begin Again," tells the story of English singer-songwriter Greta (Knightley), who has a chance encounter with a down-on-his-luck record executive, Dan (Mark Ruffalo), after he spots her talents right before she's about to give up hope on her musical career.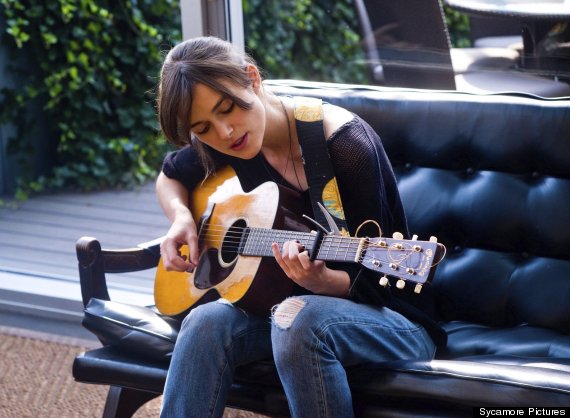 "I've done a lot of messy emotions, but something less stylized and more modern -- I hadn't done much of that," Knightley told the Daily News while promoting the film. "I think every actor likes to escape from themselves as much as possible. Obviously, when something is sort of in your own world, it's very different, and harder to hide behind."
In keeping with that statement, a look at Knightley's career-making roles:
"Bend It Like Beckham" (2002)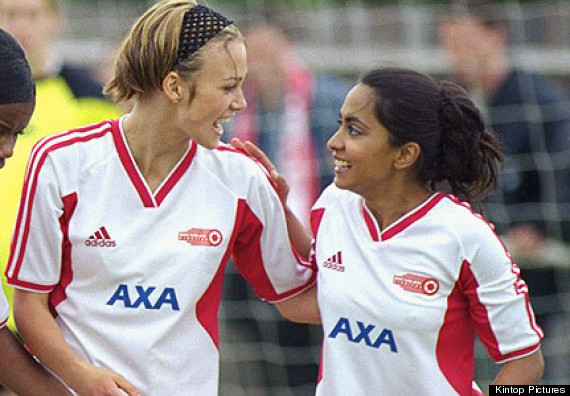 Knightley played Juliette 'Jules' Paxton in the flick about Jesminder 'Jess' Kaur Bhamra (Parminder Nagra), the daughter of orthodox Sikh, who rebels against her parents' traditionalism by running off to Germany with a soccer team. It was Knightley's breakout role.
"Pirates of the Caribbean: The Curse of the Black Pearl" (2003)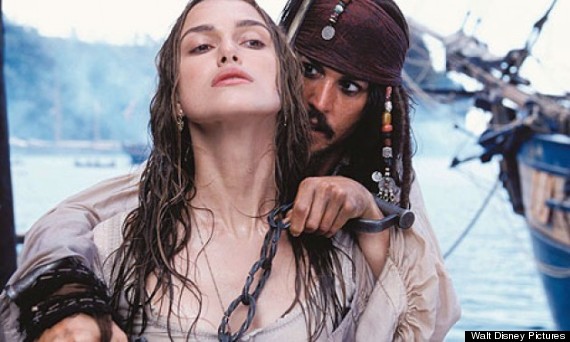 Speaking of breakout roles, Knightley became an international superstar after playing Elizabeth Swann in the "Pirates of the Caribbean" films, including 2006's "Dead Man's Chest" and 2007's "At World's End." "Keira is just as sweet as she can be and [has] a great sense of humor," co-star Johnny Depp told E! of a then teenage Knightley. "She steps into the ring and attacks, does her work right on the money."
"Love Actually" (2003)


Despite her small role, Knightley was a scene-stealer in "Love Actually," acting opposite "12 Years a Slave" actor Chiwetel Ejiofor and "The Walking Dead" star Andrew Lincoln. Let's all reminisce, shall we?
"King Arthur" (2004)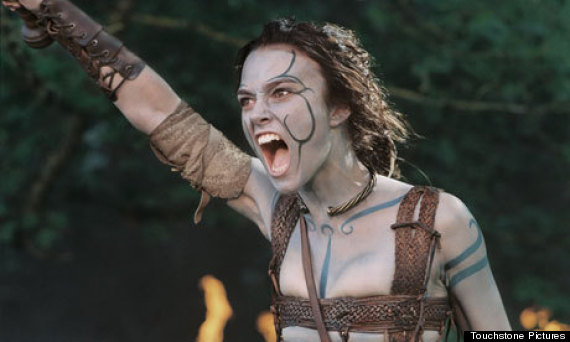 The biggest news to come out of this movie was Knightley's digitally enhanced publicity poster. It's still listed as one of the worst Hollywood Photoshop fails of all time.
"Pride & Prejudice" (2005)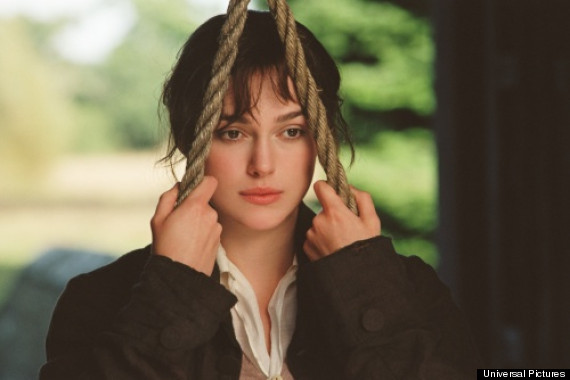 Her role as Elizabeth Bennet in Joe Wright's adaptation of Jane Austen's novel earned Knightley her first Oscar nomination. Reese Witherspoon took home the coveted trophy that year, but the honor cemented Knightley's place as one of the most sought-after actresses in Hollywood.
"Domino" (2005)


In this action film, Knightley played the daughter of actor Laurence Harvey, who left behind her career as a model to become a bounty hunter. Hence, the badass haircut.
"Atonement" (2007)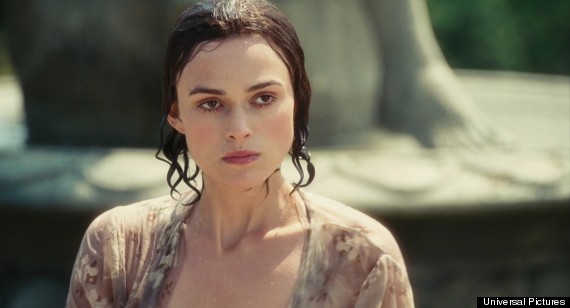 She nabbed a Golden Globe nomination for Best Actress after portraying Cecilia Tallis in Wright's second feature film, based on Ian McEwan's 2001 novel.
"Never Let Me Go" (2010)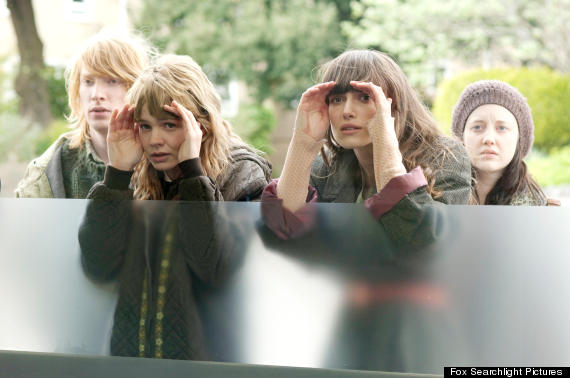 Knightley decided to take on another movie adaptation of a novel, this time, Kazuo Ishiguro's 2005 book of the same name. In this dystopian science fiction-drama film, Knightley appeared alongside fellow British stars Carey Mulligan and Andrew Garfield.
"A Dangerous Method" (2011)

Knightley channeled her dark side in "A Dangerous Method," which co-stars Viggo Mortensen and Michael Fassbender. The film, directed by David Cronenberg, tells the story of how the intense relationship between Carl Jung and Sigmund Freud gave birth to psychoanalysis.
"Seeking a Friend for the End of the World" (2012)


Leaving her period pieces behind, Knightley signed on for this comedy-drama starring Steve Carell. It tackles the tale of, well, the end of the world.
"Anna Karenina" (2012)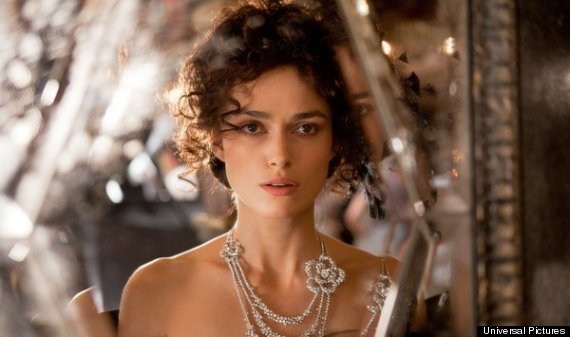 The actress teamed up with director Wright once again to take on another novel-turned-movie, in which she played Anna Karenina, the wife of a dry, virtuous government official entering into a life-changing affair with the handsome Count Alexei Vronsky. The film co-stars Jude Law and Aaron Taylor-Johnson.
Craving more Keira? "Begin Again" hits theaters June 27.
BEFORE YOU GO
PHOTO GALLERY
Celebrity News & Photos