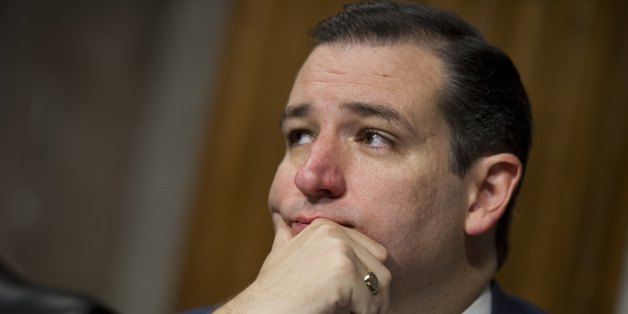 While many speculate about who will make it on the 2016 presidential ticket, Voto Latino co-Founder Maria Teresa Kumar isn't so sure there's a Latino candidate ready for the task.
In a Washington Post magazine interview published on Friday, Kumar spoke about her work with the nonpartisan organization, the growth of the Latino population and possible Latino candidates for the White House.
Actress Rosario Dawson and Kumar founded Voto Latino, an organization dedicated to increasing civic engagement among young Latinos, in 2004. For it's 10-year anniversary, the organization is hosting four Power Summits across the country in New York City, Miami, San Antonio and San Jose.
During their chat, the Washington Post's Josh Heim first asked Kumar if there were currently any "good presidential candidates."
"Well, if she wasn't a justice I would say Sonia Sotomayor — she is such a rock star because she represents so much of the Latino community and the aspirations of immigrants and Americans. And she tells the truth in a way that is refreshing," Kumar said.
When Heim pressed for any other names, the executive director of Voto Latino says she doesn't think there are any fully formed candidates in the Latino community just yet.
"If you look at who people have been mentioned as presidential candidates, from Marco Rubio to a VP candidate, Julian Castro to Ted Cruz, all of them are under 45," Kumar added. "So, our presidential candidate for America is still in the making, and that's what makes it exciting."
Several celebrities have joined the Voto Latino cause over the years, including singer Demi Lovato and actor Wilmer Valderrama. During the New York City Power Summit in April, the "That 70's Show" star explained why it's so important for Latinos to be engaged as citizens.
"A lot of what's happening is that a lot of communities have an opinion, but they don't walk it -- they don't speak it," Valderrama told Latina magazine. "They only yell it, you know? They only vent. I think that this is the opportunity... So, the idea is if you're a minority -- it doesn't matter if you're Indian, Asian, Latino, African American -- you have a duty to speak your mind and actually shape the government that you need for tomorrow. If you don't speak your mind, you can't complain about the change that hasn't happened. But, if you can be part of the change, then you can enjoy the government that you've been waiting for."
The next Voto Latino Power Summit will be hosted in San Antonio in September.
BEFORE YOU GO
PHOTO GALLERY
The Daring Dozen: Women to Watch for 2016