You already know that too much sugar is bad for you, but according to health and nutrition expert Joy Bauer, eating excessive amounts of sugar will do much worse than just adding pounds to your waistline.
"Sugar doesn't necessarily come with any nutrition," Joy says, "So when you're eating sugar, you're providing your body with a lot of extra calories, but not much of a return."
According to Joy, eating extra sugar spikes your insulin, increases your blood sugar levels, and changes your body chemistry, making you feel less energized.
So how can we feed our sweet tooth without the side effects? "Naturally occurring sugar in fruits and vegetables are great," Joy says, "Embrace your fruits and vegetables!"
Sign up for Joy Bauer's delicious (and healthy!) Nourish Snacks, here.
For more of Joy's healthy eating tips, view the slideshow, below:
PHOTO GALLERY
Joy Bauer's Top Tips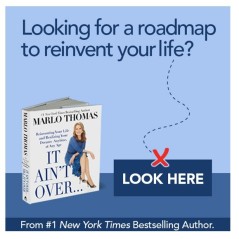 Add Marlo On Facebook:
Follow Marlo on Twitter:
Sign up to receive my email newsletter each week - It will keep you up-to-date on upcoming articles, Mondays with Marlo guests, videos, and more!