Low carb diets have faced some scrutiny in recent years, but health and nutrition expert Joy Bauer confirms that if you want a smaller waistline, cutting back on starchy carbohydrates is the way to go.
"If you cut back on the bread, the pasta, and even the quinoa, you're going to lose weight," Joy says.
Joy encourages dieters to embrace vegetables and fresh fruits when they're creating a meal plan, as well as keeping a close eye on your daily intake of carbs. "A good rule of thumb is to allow yourself 1-2 servings of carbohydrates with each meal," Joy explains, "Half a serving would be equivalent to half of a tennis ball, filled with the carb of your choice. If you're able to nix the carbs entirely at dinner, the meal where we tend to unwind and reward ourselves with a great big starchy meal, you're going to see a downward trend on the scale."
Sign up for Joy Bauer's delicious (and healthy!) Nourish Snacks, here.
For more of Joy's healthy eating tips, view the slideshow, below:
PHOTO GALLERY
Joy Bauer's Top Tips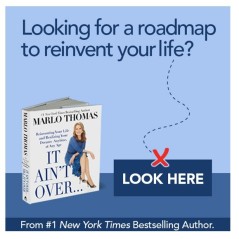 Add Marlo On Facebook:
Follow Marlo on Twitter:
Sign up to receive my email newsletter each week - It will keep you up-to-date on upcoming articles, Mondays with Marlo guests, videos, and more!