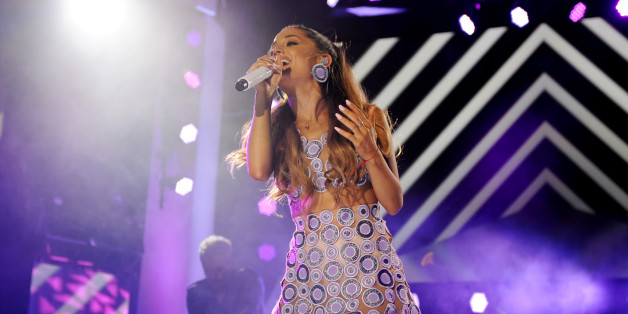 Ariana Grande announced some major news on Twitter when she told fans the title of her new album, "My Everything," out Aug. 25. Fans who pre-order the album through her website will also get access to her performance at the iHeartRadio Ultimate Pool Party in Miami.
my album is called my everything .... annddd there's more 👩

— Ariana Grande (@ArianaGrande) June 29, 2014
My new album My Everything now available for preorder @ http://t.co/MuAuRETJ4z + exclusive access to my @iheartradio concert stream & more 💖

— Ariana Grande (@ArianaGrande) June 29, 2014
She also tweeted a link to an interview with Ryan Seacrest, in which she admits she had no clue that "Problem" would be a massive hit. "I had no idea 'Problem' was even going to be on the album until I heard the final mix of the song," she said. "I forgot about it for a little and I didn't hear it until it was done and mastered and it was like a different moment. I was like, 'Oh! Maybe I was wrong about that one.'" Grande also mentioned that a new collaboration with Big Sean, "Best Mistake," will appear on "My Everything" too.
The announcement came just after she teased a sneak peek of the music video for "Break Free," the album's second single. She worked with "Clarity" producer Zedd for the song, and will debut the full music video in a few days.
BEFORE YOU GO
PHOTO GALLERY
Celebrity Tour Riders: They Ask for WHAAA?!