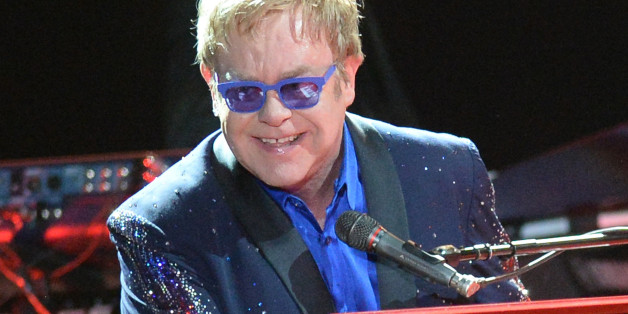 Jesus Christ would not only approve of same-sex marriage, he'd even support gay priests tying the knot, Elton John said in an interview this week.
Chatting with Sky News about gay rights and Christianity, the 67-year-old Grammy winner said he believes that gay clergymen should absolutely be allowed to get married and have sexual relationships.
"These are old and stupid things," John said of the restrictions that prevent gay priests from marrying and having sex. "If Jesus Christ was alive today, I cannot see him, as the Christian person that he was and the great person that he was, saying this could not happen. He was all about love and compassion… and that's what the church should be about."
Watch Elton John's Sky News interview here.
This isn't the first time that John -- who's currently planning his wedding to longtime partner David Furnish -- has talked about Jesus and gay issues in the same breath.
In 2010, the "Candle in the Wind" singer told Parade magazine that he believes Jesus was a "compassionate, super-intelligent gay man who understood human problems."
"On the cross, he forgave the people who crucified him. Jesus wanted us to be loving and forgiving. I don't know what makes people so cruel," he said.
BEFORE YOU GO
PHOTO GALLERY
Straight Allies