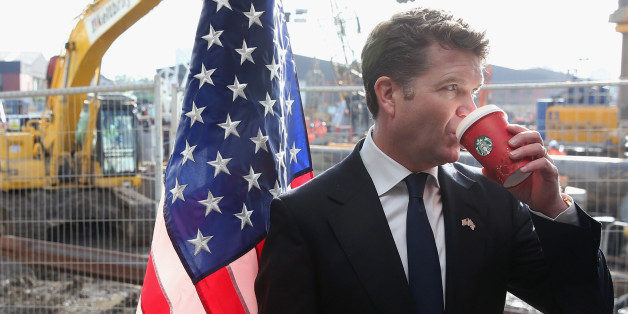 Trash-talking between Belgium and the United States reached new heights ahead of Tuesday's World Cup match between the two teams. And by "heights" we mean the loftiest levels of government.
On June 26, after the U.S. and Belgium secured slots in the second round of the tournament, Belgian Prime Minister Elio Di Rupo sent President Barack Obama a tweet offering up a friendly, beer-based wager:
Hey @BarackObama, I am betting some great Belgian beers that our @BelRedDevils will make it to the quarter final! :-) #ComeOnBelgium #BEL

— Elio Di Rupo (@eliodirupo) June 26, 2014
Obama has yet to respond to the bet, which may be a smart move: NESN points out the U.S. team is considered 3-2 underdogs for the match, "so unless Di Rupo is willing to give the most powerful man in the free world three six-packs in exchange for two, then Obama might want to hold off."
Apparently that hesitation hasn't overcome
all
of the executive branch, however. Over at the State Department, Matthew Barzun, the U.S. Ambassador to the United Kingdom, has challenged his Belgian counterpart to a bet of his own: Loser cooks breakfast (either pancakes or Belgian waffles) for the winning team.
Soon to be game time - Thought I would raise the stakes #USA vs. #BEL pic.twitter.com/uv2uUqOggO

— Matthew Barzun (@MatthewBarzun) July 1, 2014
Barzun's challenge reads:
Dear Ambassador Trouveroy,

Since we are both soccer (football) fans and our two countries' teams face each other tonight in the World Cup, I thought I would offer up a friendly wager:

If you win I will cook American pancakes for you and your team at the Belgian Embassy.
If, however, Team USA wins then we would enjoy tasty Belgian waffles at the US Embassy.

Best of luck: may the best team win ... but I believe, I believe that we will win!

Best,
Matthew Barzun
As of this writing, neither Barzun nor Di Rupo has been taken up on his offer.