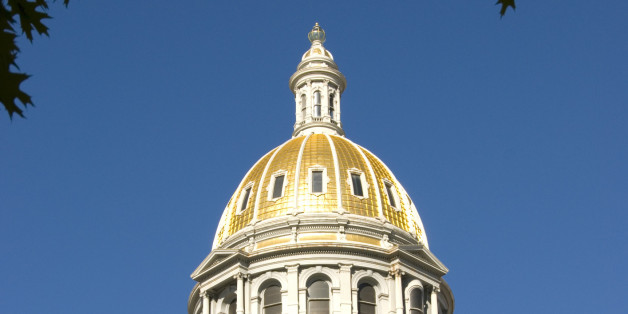 By Keith Coffman
DENVER, June 30 (Reuters) - Colorado's solicitor general wants a county in the state to stop issuing same-sex marriage licenses until separate legislation over the status of such marriages is settled by the U.S. Supreme Court, the Denver Post reported Monday.
Last week, a three judge panel of the 10th U.S. Circuit Court of Appeals in Denver ruled that a Utah ban on same-sex marriages is unconstitutional, but stayed the order until the Supreme Court definitively rules on the issue.
Boulder County Clerk Hillary Hall, however, began issuing same-sex marriage licenses, saying in a statement that couples had waited a long time to have their marriages recognized.
In a letter addressed to Hall, Colorado's state solicitor general Dan Domenico said the licenses were prematurely issued.
"It is clear that your office and ours have a difference of opinion regarding your authority to issue marriage licenses that do not comply with existing Colorado law," the newspaper quoted Domenico as saying on its website.
In the letter dated June 27, Domenico requested that Hill immediately cease issuing the licenses, the newspaper said.
It quoted Domenico as saying that the attorney general's office would file a joint petition with the county to the Colorado Supreme Court "seeking expeditious resolution" as to whether Hall has the authority to issue the licenses.
If Hall complies, the attorney general's office will take no action, the newspaper added.
Colorado Attorney General John Suthers has also said that any marriage licenses issued to same-sex couples in the state are invalid until there is a final legal resolution.
Hall's office could not be immediately reached for comment, but the newspaper reported that the attorney general's office had said Hall's office has yet to respond to the offer. (Editing by Dan Whitcomb and Miral Fahmy)
BEFORE YOU GO
PHOTO GALLERY
Gay Marriage In The United States