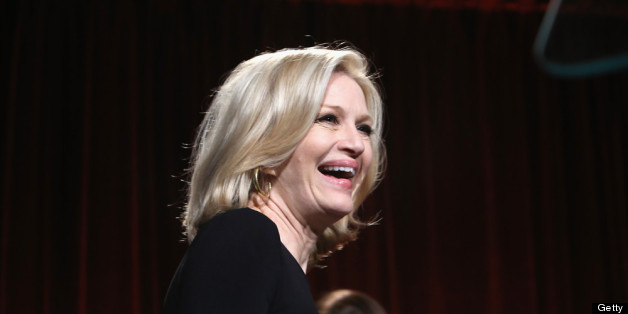 ABC's "World News with Diane Sawyer" continued its recent streak of good ratings luck on Tuesday.
The show squeaked past its biggest rival, "NBC Nightly News," in the key A25-54 demo during the second quarter of 2014. It was the first time in over six years that ABC beat NBC in the demo for a full quarter. The show brought in 1.98 million viewers ages 25 to 54 and 7.594 million total viewers in the second quarter. ABC just barely beat NBC, though; "Nightly News" drew 1.96 million viewers in the demo, a margin that was close enough for NBC to dub it a tie.
ABC News has just come off a very strong month of rare ratings wins. In May, "World News" delivered its first overall ratings sweep in the key demo in more than six years. That win made Sawyer the first-ever female anchor of an evening news program to gain a sweeps victory.
ABC has not been able to conquer NBC in the total viewer category. NBC bragged that "Nightly News" had been the top-rated newscast for 27 straight quarters and a staggering 250 consecutive weeks.
Still, ABC will be cheered by the fact that Sawyer came closer to catching up with NBC's Brian Williams during a second quarter than she has in four years.
The ratings news comes just one week after Sawyer announced that she would be stepping down as anchor of "World News" in September. She will be replaced by weekend anchor David Muir. George Stephanopoulos has also been named the network's "chief anchor."