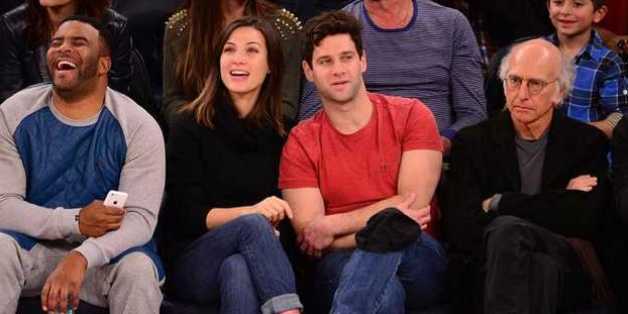 You may be unaware, but a VERY important holiday falls in the first week of July.
No, not the 4th of July, the 2ND of July, otherwise known as Larry David's birthday. Yes, today is a day to celebrate crankiness, endless sarcasm and a general disdain for humankind.
Below are 17 times we could relate to Larry David, because he totally gets us. He really does.
When you don't know what to say during an awkward silence...
When you get dragged to a boring family function ...
When you're ordering at Starbucks ...
When you see someone wearing sunglasses on the subway ...
When you've been with your significant other for way too long...
When you need a vacation from a vacation ...
When someone forgets your name five minutes after you just met ...
When you get your first paycheck after a raise ...
When you're having a particularly antisocial day ...
When you get out of having to leave the house ...
When your mom asks if you've been eating healthily ...
When you're sorry you're not sorry ...
When your online date looks nothing like their photo ...
When someone tries to talk to you before 8 a.m ...
When someone complains that they have bad cell phone service ...
When you run into someone from high school on the street ...
When someone says they don't think Larry David is funny ...
You get the idea. Happy 67th, Larry!
Correction: A previous version of this entry stated that David turned 66. He actually turned 67.
BEFORE YOU GO
PHOTO GALLERY
Jerry Seinfeld's Best Bits