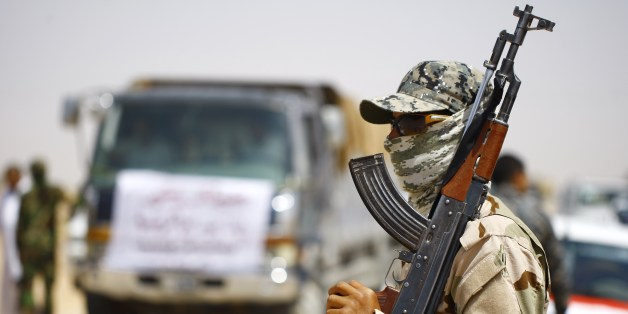 Iraq is dominating the headlines again, but that doesn't mean people are paying attention.
In a new survey, Pew found that just 25 percent of respondents said they are following the violence in Iraq "very closely." More Americans said that they are following news about problems at veterans hospitals "very closely," and even fewer said that they are paying close attention to World Cup news.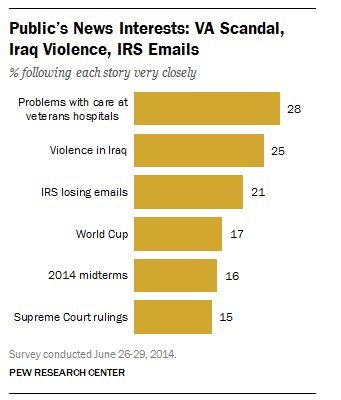 When it came to young people, however, the results were drastically different. Twenty-four percent of respondents between the ages of 18 and 29 said they were following the World Cup "very closely," while just 13 percent said they were very interested in news about Iraq.
Visit Pew for the full report.
Iraq has been the subject of intense media coverage again as militants seize parts of the country, and the Obama administration debates what action the United States should take. President Obama recently ordered another 300 troops to Iraq to provide additional security for the U.S. embassy and American citizens.