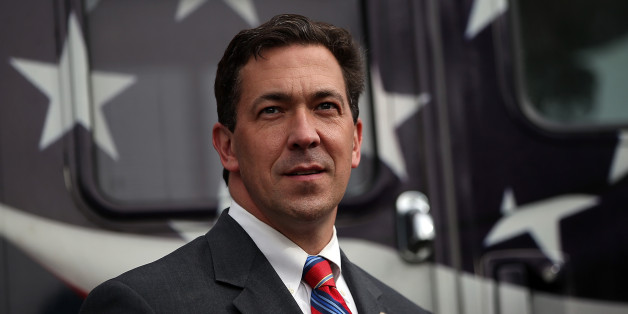 Mississippi state Sen. Chris McDaniel, who lost a GOP primary runoff to Sen. Thad Cochran, has done anything but accept the election results.
On Wednesday, McDaniel sent a fundraising email to supporters in which he claims Cochran "stole" the election. McDaniel's campaign says it has found "thousands of irregularities," such as people who may have illegally voted in both the Democratic primary June 3 and the Republican runoff June 24. The email continues:
We have a long fight ahead of us. I know exactly how long and frustrating court battles can be, but I believe this will be worth it. There is too much at stake to back down from this fight.

The problem is that court cases are expensive, and we don't currently have the resources to mount the legal challenge that this case deserves. Please, take a moment to contribute to the Election Challenge Fund to help me contest this corrupt election.

I've seen conservative from around the country come together because you believe in my conservative principles, and I'm counting on you again to help make sure that a fair election took place last week. Can you donate $50 to make sure that I can mount a legal challenge against last week's shameful election?
Cochran won the runoff by almost 6,800 votes, in part by expanding the electorate beyond those voters who typically cast ballots in Republican primaries.
McDaniel spokesman Noel Fritsch said Tuesday that the campaign's exact strategy had yet to be decided.
"We haven't determined our specific legal recourse," Fritsch said. "We're kind of in a holding pattern, to a certain degree, while we're collecting evidence."
Fritsch told The Associated Press that the campaign had dispatched representatives to many of the state's counties to root out evidence of chicanery.
The runoff, however, hasn't been marked only by accusations of illegal crossover voting. A conservative blogger is accusing Cochran's campaign of buying votes for $15 each. A Cochran campaign spokesman has called the claims "baseless and false."
Democrats are hopeful that their nominee, former Rep. Travis Childers, will be able to capitalize on the drawn-out nature of the Republican primary.
BEFORE YOU GO
PHOTO GALLERY
Senate Seats Up For Grabs In 2014