In honor of The Fourth of July, we are revisiting a post originally published last year honoring the glorious holiday.
Happy birthday, America! We hope you're celebrating this festive occasion with no shortage of beer, fireworks and BBQ, and not spending too much time inside. But if you came for a brief party reprieve of the artistic variety, we've got you covered. This happy Fourth we're exploring all the many artistic interpretations of the grand ol' flag. From the thought-provoking work of Barbara Kruger to the unabashedly crafty wit of Olek, these artists surely did America proud. Behold, the artistic flags that make us proud patriots from head to toe.
**************************
1. "Flag" by Jasper Johns Photo by Associated Press
2. "Deconstructed Flag #2 (Out of Order)" by Brian Kenny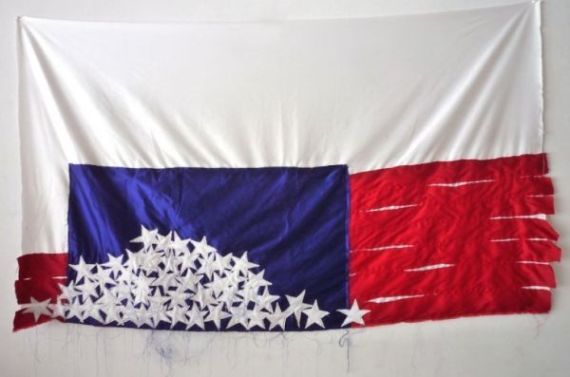 2012, Cotton sateen and thread, 72 x 42 inches, courtesy of the artist and envoy enterprises, New York.
3. "The Knitting Machine" by Dave Cole.
Dave Cole: The Knitting Machine from Jack Criddle on Vimeo.
4. Flags by Claes Oldenburg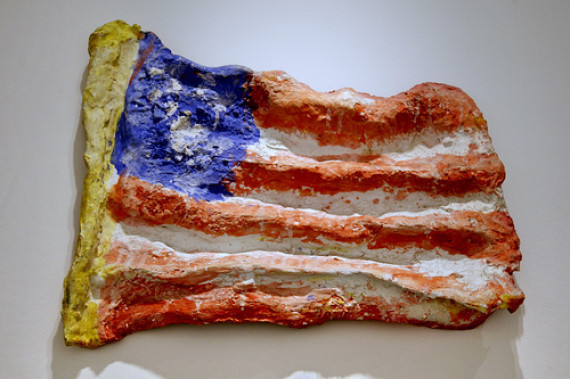 Image via Flickr
5. "Black Light Series #10: Flag For the Moon: Die N*****
" by Faith Ringgold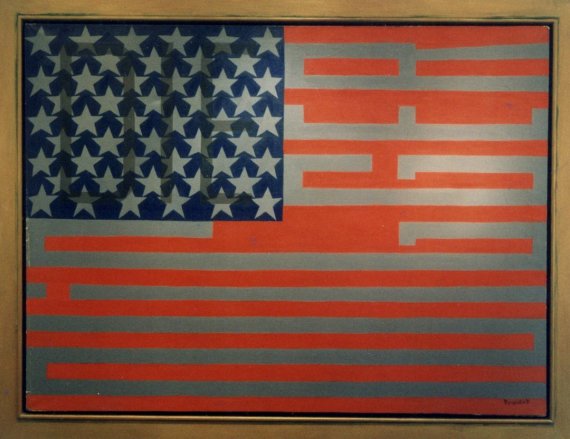 1967/69, Oil on canvas, 36 x 50 inches. Image from ACA Galleries.
6. Occupy LA flag by Saber
7. Roadside American flag sign with knobs, Wingdale, New York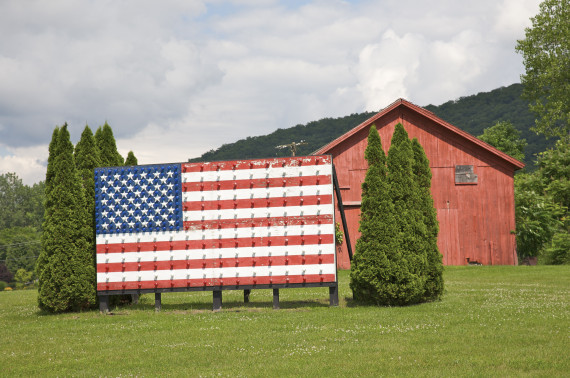 Image via RM
8. "American Flag (Jasper Johns Tribute)" by Olek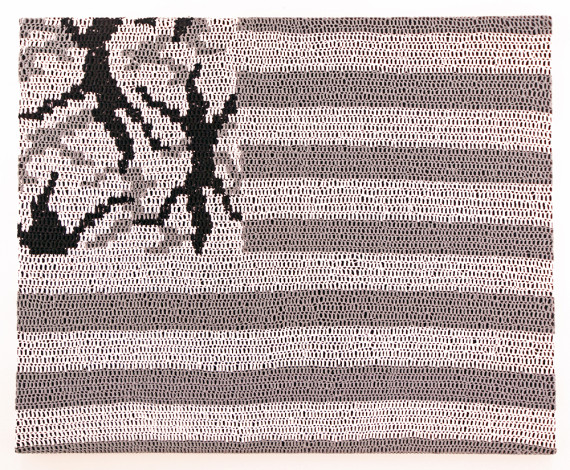 Image courtesy of Jonathan Levine Gallery
9. "Flag" by Saber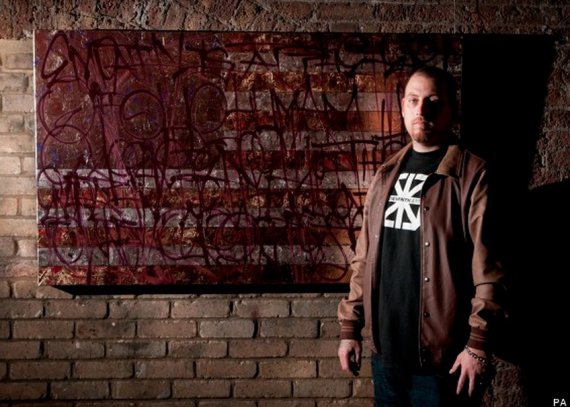 Image via PA
10. "Who is bought and sold? Who is beyond the law? Who is free to choose? Who follows orders? Who salutes longest? Who prays loudest? Who dies first? Who laughs last?" by Barbara Kruger
barbara kruger - look for the moment when pride becomes contempt by beatrizruco on Pictify
Happy fourth of July! Show your stars and stripes in the comments.