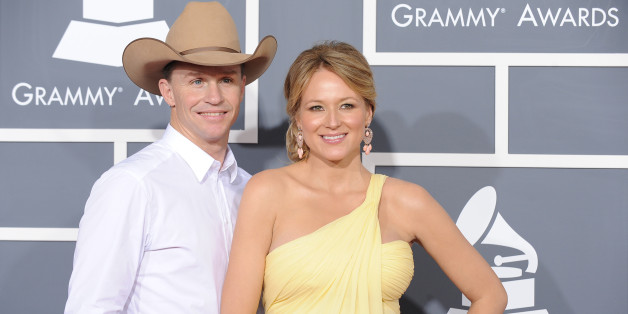 Jewel and rodeo star husband Ty Murray are divorcing after nearly six years of marriage.
"My husband, friend and partner of 16 years and I have decided to get a divorce," the 40-year-old singer wrote in a blog post on her website July 2.
"Ty and I have always tried to live the most authentic life possible, and we wanted our separation as husband and wife to be nothing less loving than the way we came together," wrote Jewel.
"For some time we have been engaged in private and difficult, but thoughtful and tender undoing of ourselves. Allowing ourselves the time and space to redefine what we are to each other with love rather than with malice," she wrote.
The singer emphasized that she and Murray, 44, are "committed to being the best partners" in raising their son, Kase, who will be three years old on July 11.
"Due to the spirit in which we have gone about this separation, we trust we can remain dear friends who hold each other in high esteem, which is so important to us as parents-- we wish only what is best for our son," she wrote.
Jewel and Murray dated for 10 years before tying the knot in the Bahamas in August 2008.
BEFORE YOU GO
PHOTO GALLERY
Recent Celebrity Splits