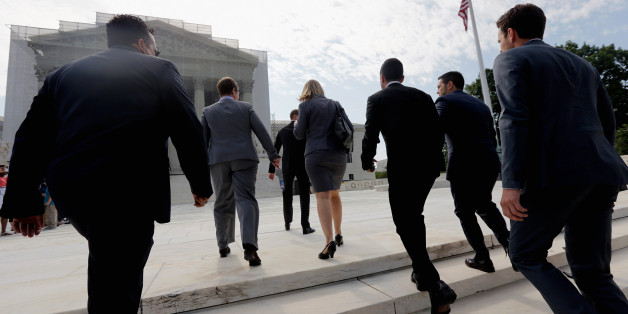 Famed Supreme Court-watching website SCOTUSblog has gained a powerful new ally in its quest for a press credential from America's highest judicial body.
The New York Times editorial board called on the Senate's Standing Committee of Correspondents on Tuesday to finally give the website a press pass. Created in 2002, the award-winning website has become the go-to outlet for Supreme Court news and live updates. But despite its reputation, the Supreme Court has not yet credentialed SCOTUSblog.
In April, the Senate Press Gallery denied Senate press credentials to SCOTUSblog, arguing that it violates the lobbying rule because its founder and publisher is a lawyer whose firm often argues before the court.
The Times called such arguments "tenuous at best."
The editorial board also pointed out that SCOTUSblog is not only a crucial resource for top journalists, but its "single biggest user" is the Supreme Court.
"The committee should reconsider its edict," the editorial board wrote. "Professional standards are necessary, but, by any measure, Scotusblog meets them."