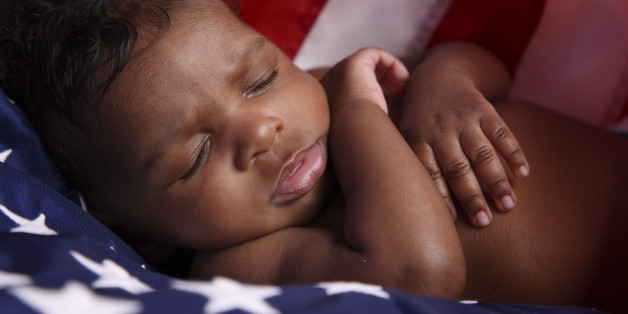 As we celebrate Independence Day, it's important to look beyond the generals who led the battles and the men who signed the Declaration, and also pay tribute to the women who contributed to the history of the period -- whether by actually sneaking onto the battlefield, playing a role behind the scenes, or influencing the cultural life of the times.
Betsy Ross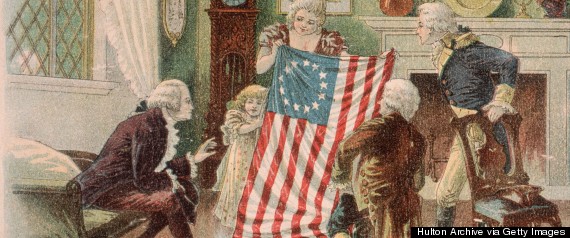 Born Elizabeth Griscom, professional seamstress Betsy Ross, according to legend, made the first American flag, changing the six-pointed stars to five. The Elizabeth diminutive Betsy is still stuck in her cutesy midcentury teen mold, but with Betty coming back, Betsy could follow.
Deborah Sampson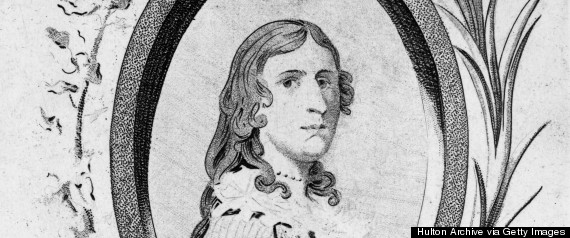 One of a small group of women who disguised themselves as men to serve in the Continental Army, Deborah Sampson fought as "Robert Shurtliff," was wounded, and then honorably discharged. Deborah was the second most popular name in 1955, but an overabundance of Debbies diluted the lovely and meaningful biblical appellation.
Esther Reed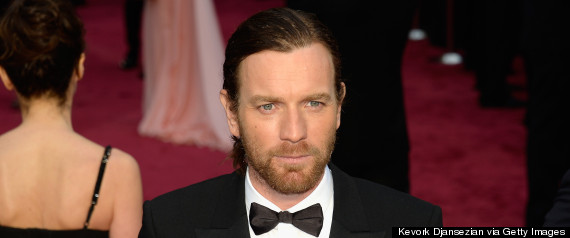 Actor Ewan McGregor named his daughter Esther.
British-born Esther Reed married an American, sailing to Philadelphia in 1770. Active in the Revolutionary War, she formed a relief association to provide aid for George Washington's troops. Her name, that of a key female figure in the Old Testament, is on the ascent: Now at Number 228, it was used by Ewan McGregor.
Lydia Darrah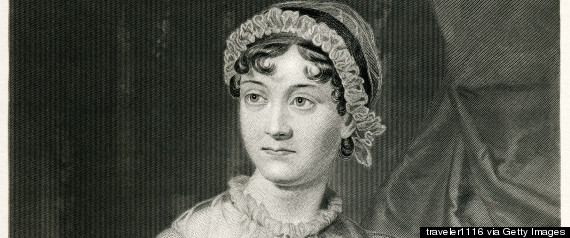 Jane Austen gave the name Lydia to the youngest Bennet sister in "Pride and Prejudice."
Lydia Darrah crossed British lines to deliver word to Gen. George Washington of an impending enemy attack. An early Greek place name also mentioned in the New Testament and worn by a Bennet sister in Pride and Prejudice, the rhythmic Lydia is definitely on the upswing -- now in the Top 100.
Mercy Otis Warren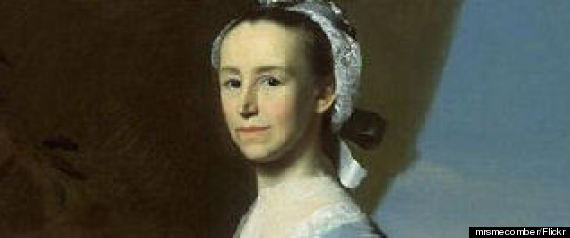 A rare female political propagandist of the Revolution, Mercy Warren provoked colonists to oppose British abuses of their liberties through her published poems and plays. This lovely Puritan virtue name is heading for a comeback; Madonna renamed her Malawi-born daughter Mercy.
Molly Pitcher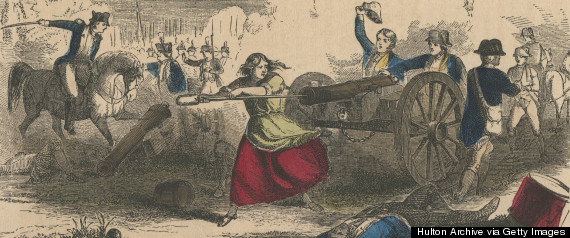 The legendary Molly Pitcher is believed to be Mary McCauley who, at the battle of Monmouth, carried water to soldiers under heavy British fire, and then took her fallen husband's place at the cannon -- after which Washington dubbed her "Sergeant Molly." Molly, a stand-alone favorite for centuries, still stands at Number 102.
Nancy Hart First Lady Nancy Reagan
Nancy Morgan Hart, aka "Aunt Nancy," is considered a Revolutionary War heroine for her activities against Loyalists in the Georgia backcountry. Nancy was a Top 20 name from 1931 to 1962, the mother of Lincoln, wife of Reagan -- could fancy Nancy be ready for a comeback?
Patience Wright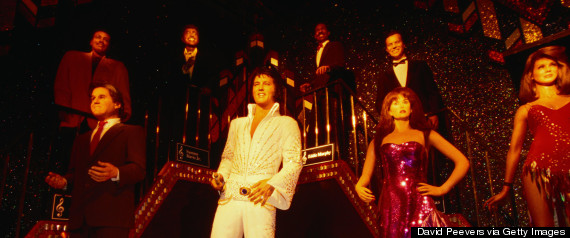 Patience Wright created wax figures of people.
Artist Patience Wright was a Philadelphia sculptor who created wax figural portraits. After relocating to London, she was said to be a spy for the Colonial cause, sending info inside her wax figures. Patience was a relatively common name in that period, though it now sounds fresher than Hope, Grace or Faith.
Penelope Barker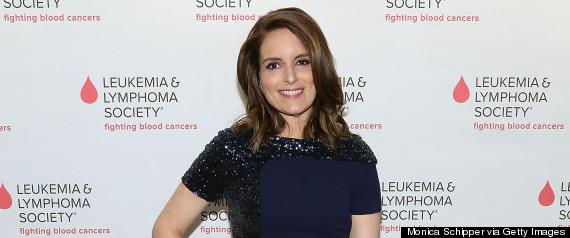 Tina Fey named her daughter Penelope.
Penelope Barker was the leader of a political protest group calling for tea boycotts, known as the Edenton Tea Party. Thanks to picks by Tina Fey and Kourtney Kardashian, to Penelope Cruz and Harry Potter, the ancient Greek Penelope has been shooting up the charts, now at Number 56 nationally, Number 6 on Nameberry.
Phillis Wheatley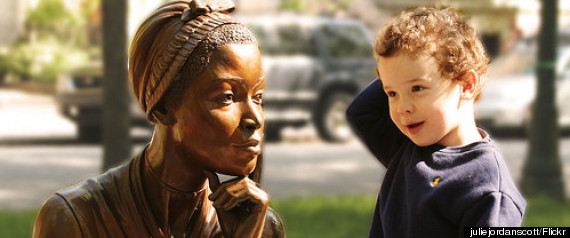 Statue of Phillis Wheatley in Boston
Born in West Africa in 1753 and sold into slavery at the age of seven, Phillis Wheatley, against all odds, became the first published African-American woman -- with George Washington one of her fans. Her name, more commonly spelled Phyllis, might just start to be seen again with the revival of s-ending names.
Prudence Wright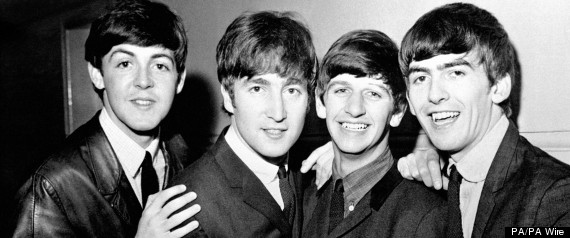 The Beatles had a hit with "Dear Prudence."
A mother of 11 (including two called Liberty), Wright was elected to command a women's militia known as the Mrs. David Wright's Guard, who marched toward Boston wearing their husbands' clothes. Prudence is another Puritan virtue name with a quiet charm; the Beatles' "Dear Prudence" was written for Mia Farrow's sister.
Sybil Ludington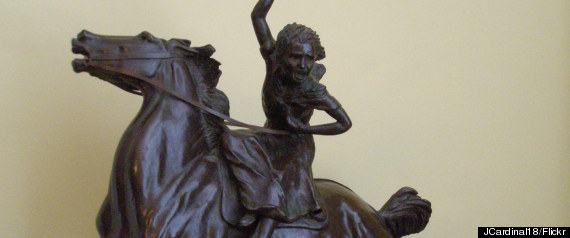 Sculpture of Sybil Ludington's famous night ride
Kind of a female Paul Revere, 16-year-old Sybil Ludington is famed for her 1777 night ride to alert Colonial forces of the impending approach of the British. Sybil, an ancient Greek name for a prophetess, has long been under the radar, but her exquisite presence on "Downton Abbey" could change that.
CORRECTION: An earlier version of this story misidentified the date of Sybil Ludington's ride.
Like Us On Facebook |

Follow Us On Twitter |

Contact HuffPost Parents
BEFORE YOU GO
PHOTO GALLERY
Nameberry's Most Popular Baby Names Of 2013 ... So Far