It was a story of personal triumph that she wanted to tell for "so long." Fortunately, this unidentified New York woman ran into Brandon Stanton, the man behind one of the Internet's favorite blogs, Humans of New York.
The woman's story was posted to HONY's Facebook page on Monday. Within 24 hours, according to Mic, it had more than 1 million "likes."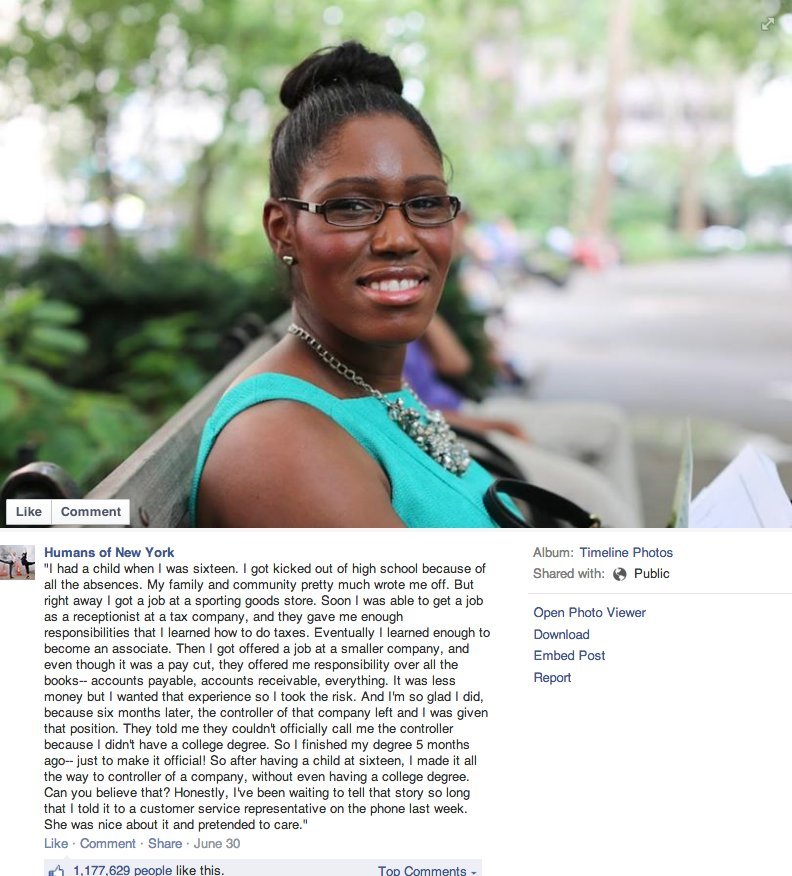 Teen moms in America -- of whom there are a higher percentage in the U.S. than in any other developed country -- are often shamed for being pregnant, instead of receiving support.
But when a teen girl gets pregnant, it does not mean her life is over. The following women were all teen mothers: Aretha Franklin, Sofia Vergara, Wendy Davis, Cathy Hughes, Solange Knowles, Maya Angelou and social scientist Ann Dunham, who gave birth to a boy named Barack Obama when she 19 years old.
h/t Mic
Correction: The headline originally stated the story subject ran her business.
BEFORE YOU GO
PHOTO GALLERY
Travel Photographer of the Year 2013