These boozy pie recipes can help you get past the U.S.'s defeat yesterday -- or at least numb the pain. This is THE MORNING EMAIL for Wednesday, July 2, 2014.
The Scuttlebutt
TOP STORIES
TIM HOWARD IS THE MAN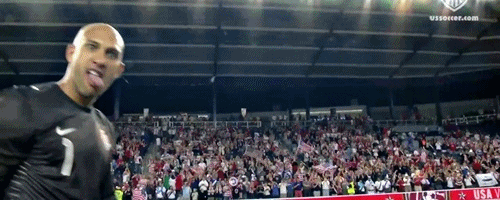 "Trying to figure out where soccer fits into the fabric of America is a popular topic but, for one afternoon at least, there was this unexpected truth: All around the country, from coast to coast and through the nation's belly, sports fans of every kind were inspired by the performance of a soccer goalkeeper. In a loss." Check out the interactive break down of his historic number of saves in the U.S.' defeat as well as a feature on how soccer allows him to calm his Tourette's symptoms. [NYT]
FEARS OF REVENGE KILLING IN JERUSALEM
"Hundreds of Palestinians hurled stones at Israeli police who responded with tear gas in clashes that erupted Wednesday following reports that an Arab teen was kidnapped and a body found in a Jerusalem forest." Tensions are continuing to rise after the bodies of three Israeli teenagers were found Monday.[AP]
UNANIMOUS DOESN'T MEAN THEY COMPLETELY AGREE
"The [Supreme Court] was unanimous about two-thirds of the time, and those cases revealed signs of compromise and restraint, which many Supreme Court specialists said was a testament to the leadership of Chief Justice John G. Roberts Jr., 59." Explore this interactive graphic of the court's 67 decisions this year. And as the oldest member of the court, Justice Ruth Bader Ginsberg is facing more and more calls to retire. [NYT]
STATESIDE: 'Hot Convict' Cashes In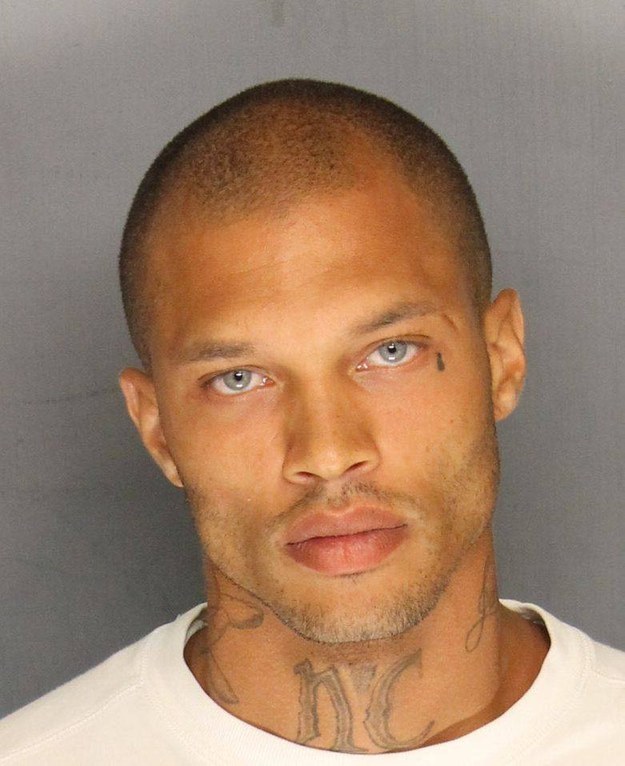 The "hot convict" who previously set the Internet aflame with his dashing mug shot has earned himself a modeling contract -- once he gets out of jail. This woman confessed to poisoning her children with Visine. A GM plant explosion killed one and injured several others in Indiana. This prom king died of a caffeine powder overdose days before graduation. An exploding food truck injured 12 people in Philadelphia yesterday. And The New York Times dives into Bowe Bergdahl's past.
In snack time news, this baby bear got his head stuck in a cookie jar.
INTERNATIONAL INTRIGUE: Mapping the Ukrainian Crisis
Check out this visual guide to the Ukrainian crisis. Hong Kong police arrested 511 people who attended a democracy rally. A Taliban suicide bomber killed eight in Kabul. And a look at Pope Francis' first fifteen months in office reveals he has met over 12,000 people after his morning masses.
In laugh attack news, this baby can't get enough of his favorite book.
BUY! SELL! BUY! Patron Update
Patron's rolling out an even better line of tequila. Don't tempt us. Forget meals: leading food executives say we're becoming a nation of "serial snackers." The Federal Trade Commission alleges T-Mobile has been hitting its customers with bogus monthly charges. Say goodbye to Songza as you know it: Google just bought the popular streaming service to enhance its own music offerings. The rent really is too damn high. And JPMorgan's CEO Jamie Dimon announced he has throat cancer.
In who knew news, porcupines are ticklish.
SCOUTING REPORT: Just Impossible
Lionel Messi is so good, FiveThirtyEight calls him "impossible." A soccer referee is dead after a player assaulted him mid-game two days ago. Serena Williams exhibited some very strange behavior and left the court at Wimbledon yesterday. And this softball camp pairs military amputees with kids who have lost limbs.
In talent news, here's the Tetris theme song played on wine glasses.
CULTURE CATCH-UP: 'Law and Order' Alumni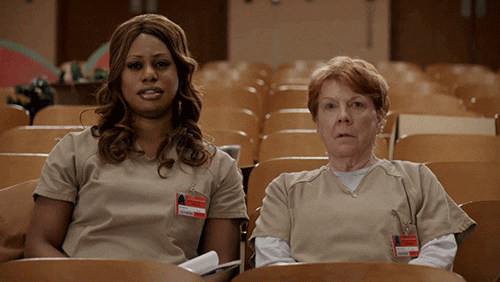 Watch a supercut of "Orange is the New Black" actors guest-starring on "Law and Order." Mötley Crüe is kicking off their final tour. Ariana Grande's "Problem" covered 20 different ways is all kinds of fantastic. Bill Murray looks like an awful babysitter in the trailer for "St. Vincent." And check out the 22 movies we'll be talking about for the next six months.
In family news, check out this clan of black bears.
LIVIN': Veggies Really Aren't Bad for You Kids
Don't let your kid fool you with this picky eater routine -- it's all in their heads. This is how your password can change your life. Check out these thirty ways to throw an epic Fourth of July party. When eating out, look for these four words to identify the healthy choices. And meet the guy who mows D.C.'s National Mall.
In cooling off news, this dog loves his personal water fountain.
OTHER PEOPLE'S BUSINESS: Biebs' No-No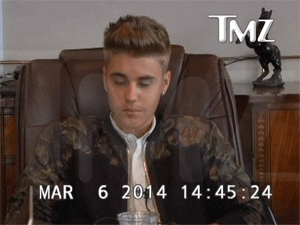 Justin Bieber and James Franco should be better friends: they both have a penchant for taking naked selfies. Prince William's latest official portrait may be worse than Kate's. Find out what comedian Megan Fox has a celebrity crush on. These celebrity moms all battled with postpartum depression. And Nicole Scherzinger opened up about her struggle with bulimia.
In obstinate news, this is one stubborn dog.
TWITTERATI
@Sethrogen: My fly has been down for three hours.
@historyepics: Kurt Cobain & Courtney Love, 1992. Photograph by Michael Lavine.

@RyanSeacrest: I'd start playing soccer just to get calves like that
@jamesrbuk: BBC commentator on US team: "This is a proper team. With proper fans. They get it."
Feels like a transatlantic bonding moment.
@WSJGraphics: The pain of California's 3-year drought is spreading from its agricultural belt to urban lawns on.wsj.com/1iWfuSl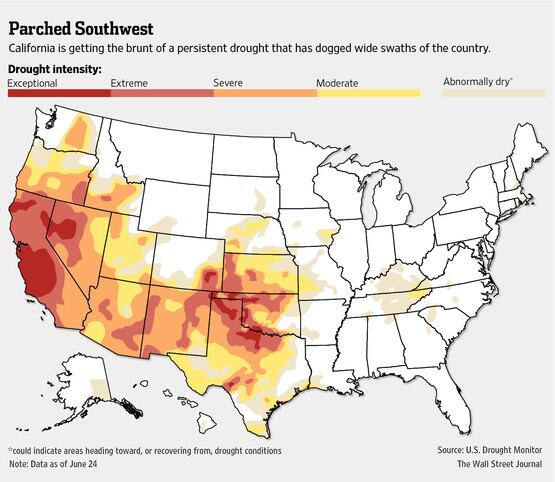 ONE MORE THING
This is the only ice cream recipe you'll ever need.
The Morning Email will return on July 7th after the holiday weekend. Have a fantastic fourth!
Got something to add? Send tips/quips/quotes/stories/photos/events/scoops to Lauren Weber (lauren.weber@huffingtonpost.com). Follow us on Twitter (@LaurenWeberHP). Does somebody keep forwarding you this newsletter? Get your own copy. It's free! Sign up here.