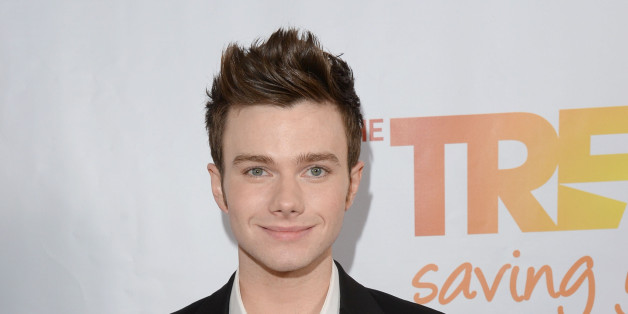 UPDATE: Maybe it's not such a sad day for "Glee" fans after all. Chris Colfer's manager tells The Hollywood Reporter that the actor's Twitter account has been hacked and that the actor will in fact be back for show's final season.
The actor's publicist told THR that Colfer is on a mid-Atlantic flight without WiFi access and not immediately available to update his Twitter account.
20th Century Fox TV, the studio that produces "Glee," also confirmed to TV Line that Colfer is not leaving the show. "We've been alerted that Chris Colfer's twitter account has been hacked. Rumors of his dismissal from Glee could not be further from the truth. We love Chris and look forward to working with him again this season," the company said in a statement.
PREVIOUSLY: Sad news for "Glee" fans.
Chris Colfer announced on July 3 that he's leaving the show due to personal issues.
Due to personal issues, I have been let go from the cast of GLEE. Explanations will come shortly...

— Chris Colfer (@chriscolfer) July 3, 2014
The 24-year-old played fan favorite Kurt Hummel for the first five seasons, and his exit before the show's sixth and final season comes as quite the surprise. Before his exit, Colfer spoke to E! News about the show's upcoming final season, telling the website he thought it was the right time for the series to come to an end.
"I think it will be a good time to conclude the series," he said. "It's a very, very difficult show to do, as everyone knows, and I think when people say that we're the hardest working cast and crew in television, I don't think it's an overstatement. I think it's very much the reality."
BEFORE YOU GO
PHOTO GALLERY
Celebrity News & Photos