Love is everywhere in the Big Easy -- literally.
Hundreds of mystery signs with the word, "LOVE" printed in bold, red letters have appeared all over New Orleans over the course of seven weeks, according to WWLTV. The artists responsible planted the signs using maps from the city's police department. They will later cross reference their points with crime statistics to see whether the signs had a positive effect on the area, CBS News reports.
While some have mistaken the signs as a promotion, the pair of artists, who choose to remain anonymous, assert their message is simple. They just want to spread love.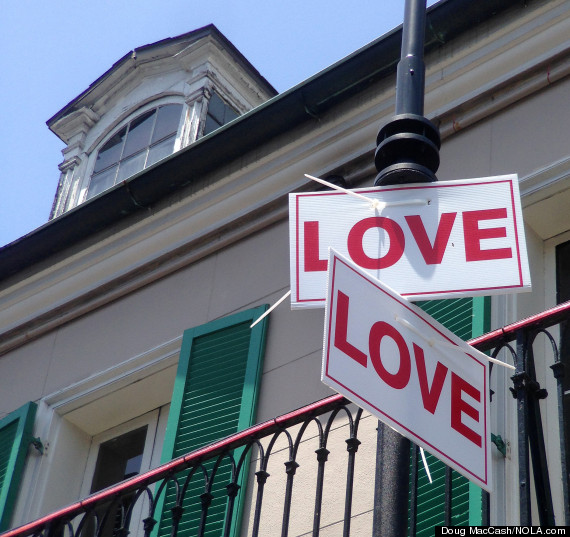 Photo by Doug MacCash of Nola.com|Times Picayune
The pair explains that their project is meant to be a "social experiment."
"I believe the power of language and words can transform," one of the artists told CBS. "And the more you think it, the more you speak it, the more real it becomes."
The artists, who are both unemployed, told the source that one of them had fallen into a small inheritance. Instead of spending the money for personal use, they undertook this experiment.
The project already seems to have had an effect on some passersby. One observer, Daniel Thelen told WWLTV, "That one word can lift your spirit in any way it needs to in that moment."
BEFORE YOU GO
PHOTO GALLERY
17 Funny Signs To Be Thankful For