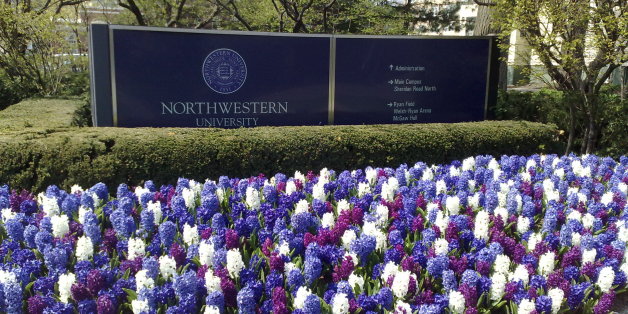 A Northwestern University professor accused of sexually assaulting a student will not be taking on a new job at Rutgers University as previously announced.
Peter Ludlow was slated to join the Rutgers philosophy department for the upcoming school year, but The Daily Northwestern confirmed Wednesday that Ludlow will instead remain at Northwestern. Ludlow is at the center of a Title IX lawsuit brought by a student who claims he sexually attacked her in 2012. The student, who still attends Northwestern, claims school officials mishandled her complaint and failed to properly discipline Ludlow.
Ludlow has denied the student's allegations, while the Northwestern maintains it took proper action on the student's complaint.
Ludlow reportedly accepted Rutgers' offer in the fall of 2013, before the student filed her Title IX suit against Northwestern and a civil suit against him. After news of the allegations drew sharp criticism from students and faculty on both campuses, Rutgers officials denied they had offered Ludlow a position to begin with.
In March, Rutgers spokesman Greg Trevor told HuffPost via email, "No final offer has been made to Dr. Ludlow and the university intends to review all pertinent information before considering whether to make such an offer."
A spokesman for Rutgers told The Daily Northwestern on Wednesday, "When Rutgers learned of allegations against Professor Ludlow at Northwestern, the university requested relevant information from Professor Ludlow and his attorney. This information was not provided. As a result, Professor Ludlow will not be coming to Rutgers University."
The tenured position at Rutgers would have been Ludlow's fourth such position in 12 years.
Growing controversy over Ludlow's continued employment at Northwestern -- inclduing a student protest in his classroom and a petition signed by faculty and staff -- prompted the administration to announce he would not teach for the rest of the academic year.
BEFORE YOU GO
PHOTO GALLERY
'Surviving In Numbers': Stories Of Sexual Assault Survivors