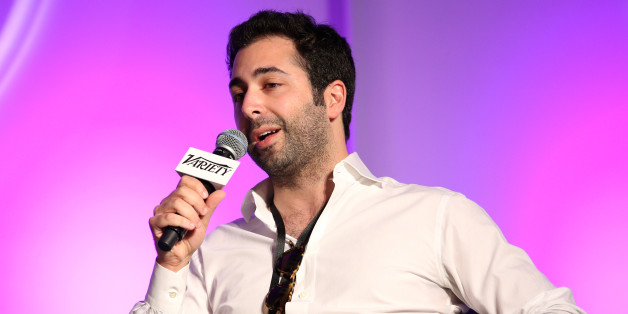 A Bloomberg Businessweek writer who wrote about Tinder's early success is now lashing out against the makers of the popular dating app with an explosive new piece.
The reporter, Nick Summers, concluded that Whitney Wolfe, the woman who's suing the company behind Tinder over allegations that she was sexually harassed, wasn't just a high-level marketing executive there.
She was actually one of the app's co-founders -- a fact that other executives at Tinder tried to obscure once the app started becoming popular.
"Whitney Wolfe was part of the real creation of Tinder, and that deserves to be known," Summer wrote.
Read the entire Bloomberg Businessweek piece here for every damning detail.
Summers revealed that when he profiled the company last year, a representative for Tinder initially told him that Wolfe was one of the co-founders of the app. But in his subsequent interviews with Tinder executives and employees, Wolfe's role in starting Tinder was whitewashed, seemingly because CEO Sean Rad and Justin Mateen, Tinder's chief marketing officer whom she used to date, wished to take credit themselves.
Now, former employees told Businessweek that Wolfe was integral to the company, growing its userbase by over 200 percent in a matter of weeks with her visits to college fraternities and sororities. Among other accusations, she alleges in her lawsuit that Mateen told her that having a female CEO "devalues" the app and "makes the company seem like a joke."
Something tells us Tinder is going to have a hard time coming back after these allegations of gross, awful sexism.
Oh man, Tinder is beyond screwed.

— Kevin Roose (@kevinroose) July 2, 2014
After reading this @nicksummers piece I think the Tinder scandal is even worse than what's in that lawsuit; http://t.co/EL0fUalv6t

— Nick Confessore (@nickconfessore) July 2, 2014
After the piece was published, an engineer named Tess Rinearson described on Twitter how Tinder talked up its female co-founder when recruiting her:
I am 100% sure that in January, the Tinder CEO told me they had a female co-founder. http://t.co/02EDbLinr5

— Tess Rinearson (@_tessr) July 3, 2014
@nicksummers CEO & CMO took some young engs to trying to recruit dinner, CMO said outrageous things, I told CEO I would not want to work for Tinder

— Tess Rinearson (@_tessr) July 3, 2014
IAC, which owns Tinder, has suspended Mateen but denies her other claims.
Summer's portrayal of the company fits in with many of the accusations Wolfe made in her lawsuit against Tinder. She claims that Mateen called her a "whore" and a "little girl." She also claims that Mateen and Rad frequently made sexist and racist comments about other employees.