By Jorge Cabrera
SAN JUAN ARRIBA, Honduras, July 4 (Reuters) - Rescuers on Friday freed three miners who had been trapped by a landslide at an illegal gold mine in southern Honduras, but eight more remained unaccounted for as the search moved into its second day.
The workers were trapped when the entrance to the mine in San Juan Arriba collapsed on Wednesday. Officials said the mine, 70 miles (110 km) south of the Central American nation's capital Tegucigalpa, had been ordered to close a few months ago because it was unsafe.
"We've rescued three of the miners, thank God, and we're going to keep looking for the other eight," Moises Alvarado, a senior emergency services official, told reporters.
The three miners were whisked away in ambulances. Oscar Cruz, a spokesman for El Salvador's Green Cross, which came to help with the search effort, said the men were dehydrated and one had a broken right leg.
Hopes of a major breakthrough had surged on Wednesday night when Honduran President Juan Hernandez sent a tweet from the scene, saying that eight of the miners had been freed. However, shortly afterwards he deleted the tweet and apologized for reporting false news.
The collapse occurred in a drought-stricken region of Honduras that had been a gold mining center for Spanish colonists. The rise in gold prices in recent years had spurred dozens of small mines to open in the area. (Reporting by Gustavo Palencia in Tegucigalpa; Writing by Gabriel Stargardter; Editing by Sandra Maler)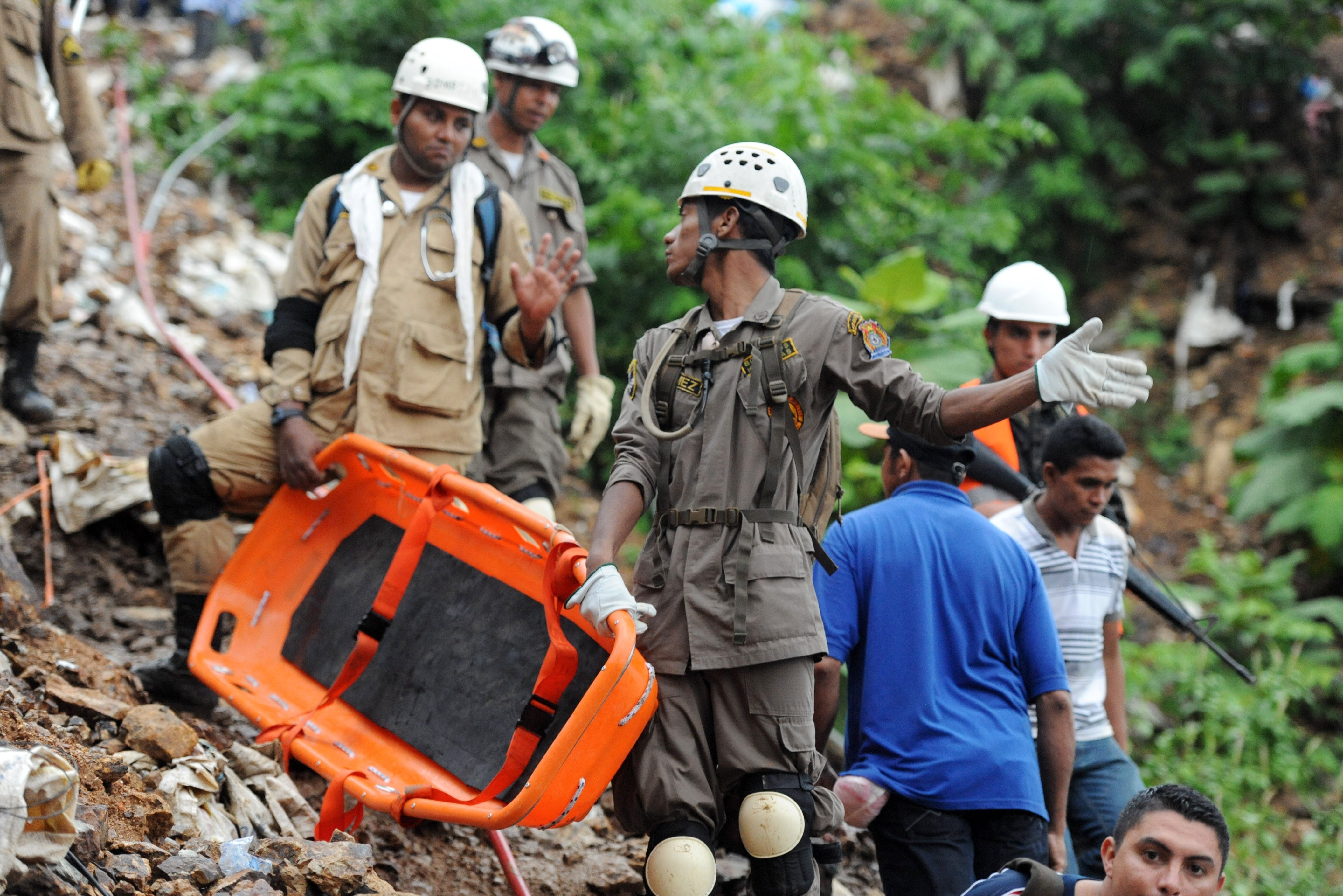 Firefighters are seen during the search for at least 11 miners trapped inside the San Juan mine, in the Honduran southern department of Choluteca, on July 3, 2014. (ORLANDO SIERRA/AFP/Getty Images)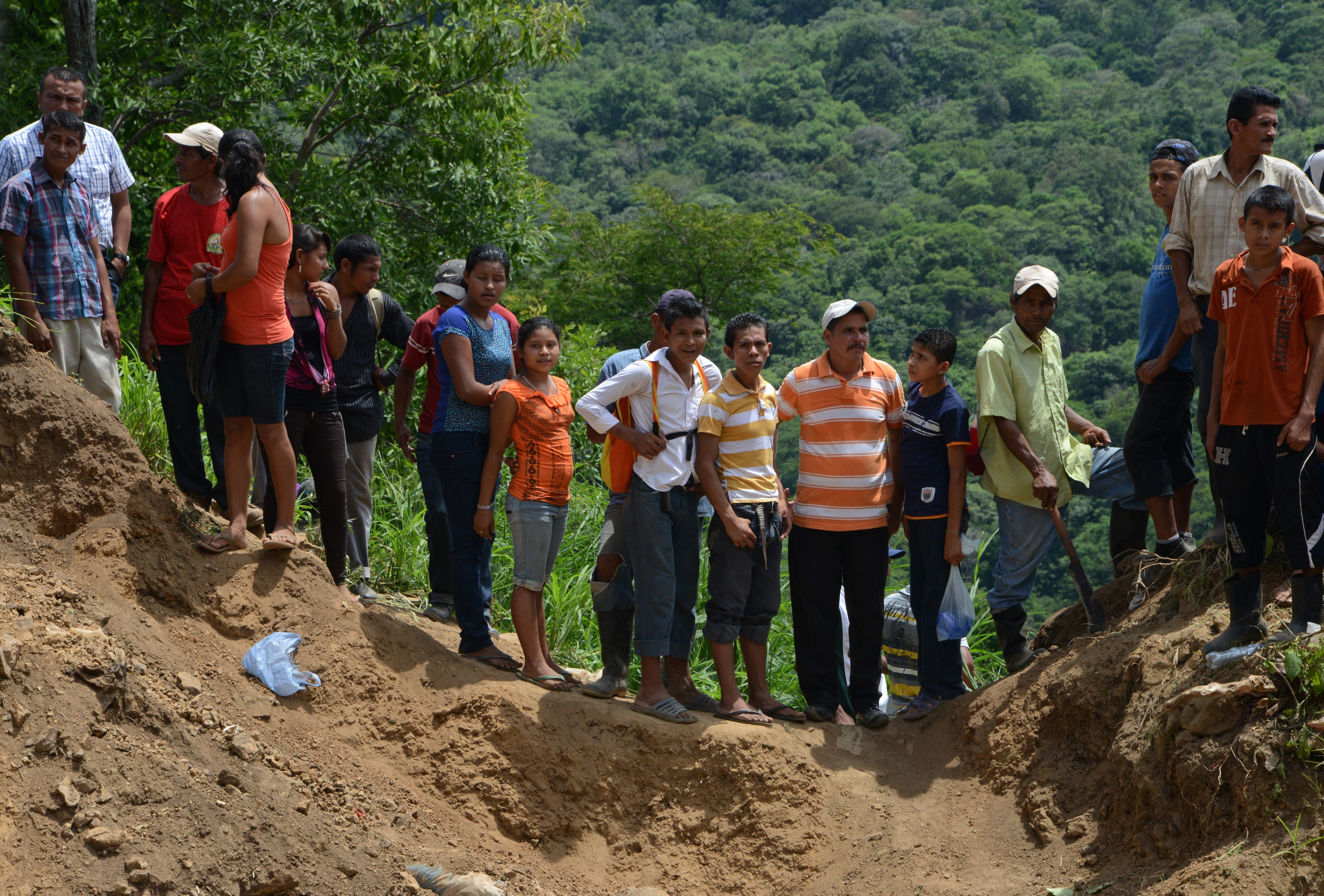 People wait as firefighters and rescuers search for at least 11 miners trapped inside the San Juan mine, in the Honduran southern department of Choluteca, on July 3, 2014. (ORLANDO SIERRA/AFP/Getty Images)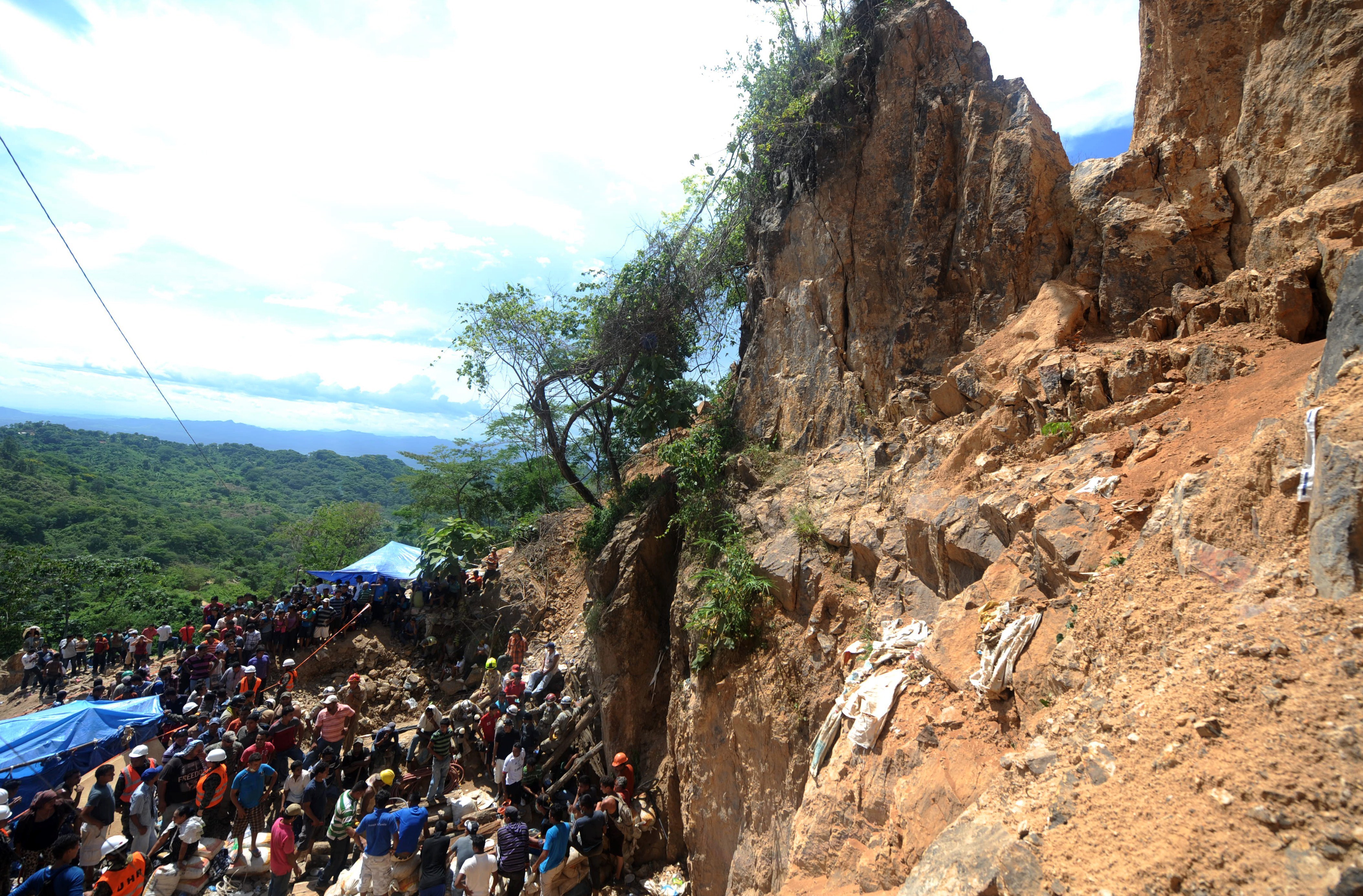 People wait as firefighters and rescuers search for at least 11 miners trapped inside the San Juan mine, in the Honduran southern department of Choluteca, on July 3, 2014. (ORLANDO SIERRA/AFP/Getty Images)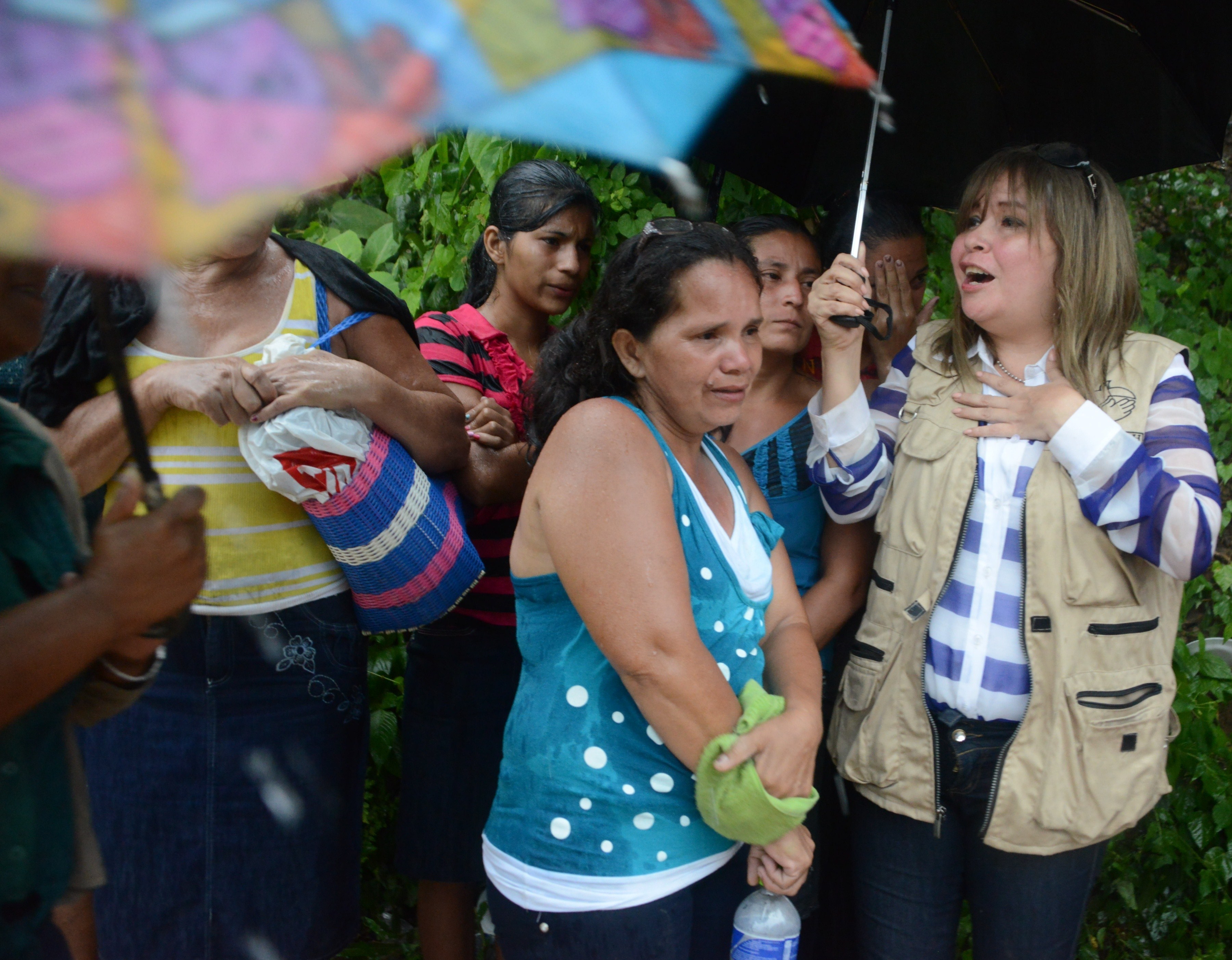 Relatives and friends of some of the at least 11 workers trapped in the San Juan mine, in the Honduran southern department of Choluteca, wait under the rain on July 3, 2014. (ORLANDO SIERRA/AFP/Getty Images)