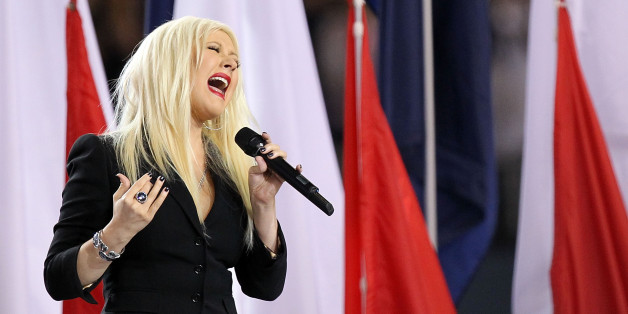 There are so many reasons to be a proud American this Fourth of July, but man, these national anthem fails aren't any of them.
R. Kelly, 2005
R.Kelly doesn't forget the lyrics or butcher his notes, so where does he go wrong? We'd say around 1:45, when he instructs the crowd to clap their hands to this cringeworthy National Anthem remix.
Kat DeLuna, 2008
Remember Kat DeLuna? She had that one dancehall song, "Whine Up?" Anyways, after you see her over-the-top, off-key version of the National Anthem and the chorus of boos that she receives at the end of her performance, it'll come as no surprise that her career never really took off.
Michael Bolton, 2003
Okay, so the weird echo that starts happening at the 0:20 minute mark is probably out of Bolton's control. But the ridiculously obvious glance he takes at the lyrics he stashed on his hand? Bolton, that's all you, dude.
Scott Stapp, 2005
Leave it to NASCAR to book the lead singer of Creed to sing the National Anthem. Stapp's gutteral, grungy rocker voice doesn't exactly mesh well with the traditional anthem.
Jesse McCartney, 2009
Forgetting the words to the National Anthem is a rookie mistake, but it definitely happens. Forgetting the words two lines into the song? Yeah, that's pretty bad.
Christina Aguilera, 2011
This one's especially frustrating because we all know Aguilera has the pipes to pull this off. The pop diva first trips up the lyrics, and then comes up short for her final note. Yikes.
BEFORE YOU GO
PHOTO GALLERY
Americana Fashion Fails