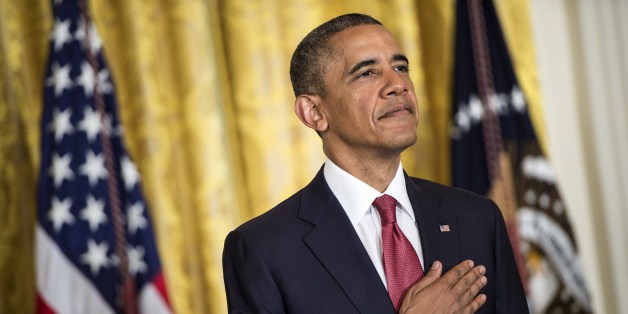 WASHINGTON (AP) — President Barack Obama says 25 foreign-born service members who became U.S. citizens on the Fourth of July are vivid reminders that America is and always has been a nation of immigrants.
He says it's that rich diversity that makes the country the best in the world.
To keep attracting the "best and brightest" from beyond America's shores Obama also says, quote, "We have to fix our immigration system, which is broken."
Legislative efforts to overhaul the system have stalled in Congress.
Obama announced this week that he will pursue changes he can make on his own without Congress.
The president commented at a Fourth of July naturalization ceremony at the White House for the 25 foreign-born U.S. military members who represented 15 countries.
BEFORE YOU GO
PHOTO GALLERY
11 Ways Immigration Reform Helps The Economy