Playing against the host nation at the 2014 World Cup doesn't mean just contending with Brazil's star-studded lineup in front of a vocal partisan crowd. It also means, apparently, fending off Brazil's winged insects.
Colombia's James Rodriguez had one of those airborne inhabitants of Brazil alight on his right arm just moments after he scored a goal against Brazil in a quarterfinal clash at Estadio Castelao in Fortaleza on Friday. With Brazil leading 2-0 deep into the second half, Rodriguez converted a penalty to give his team a chance to force extra time. As he went to pick up the ball after the goal, a large green bug latched on to him.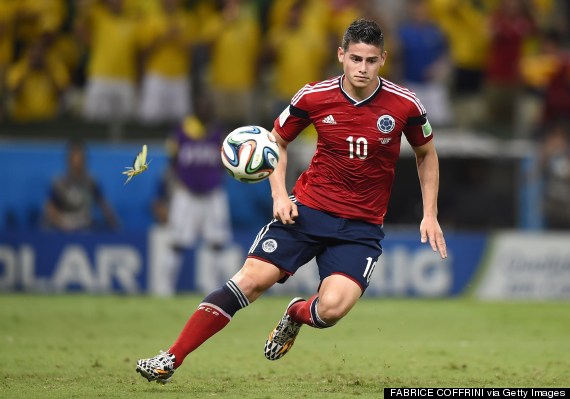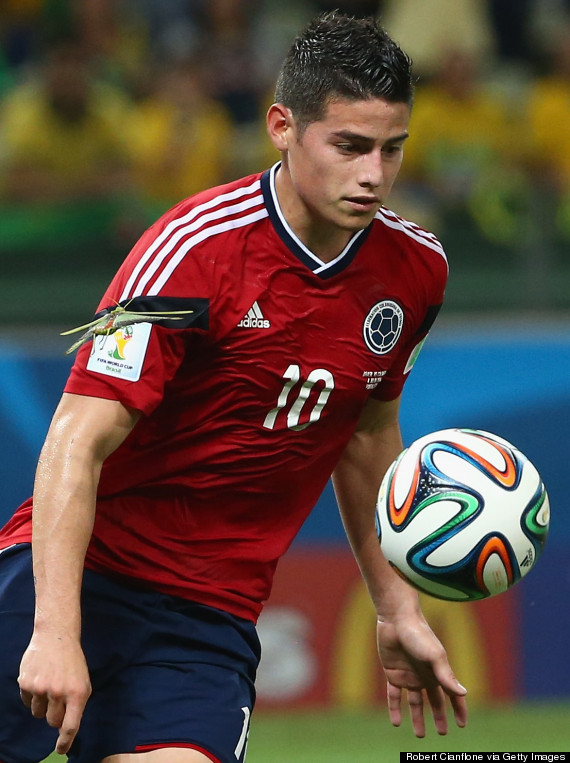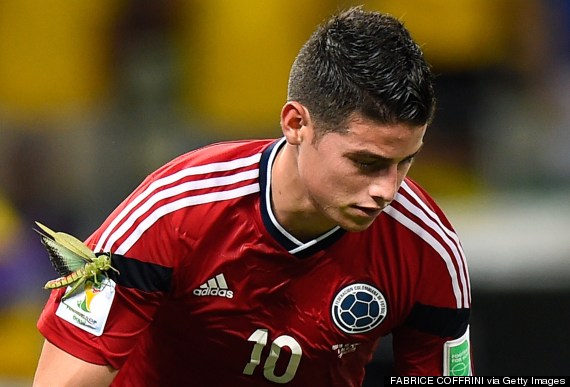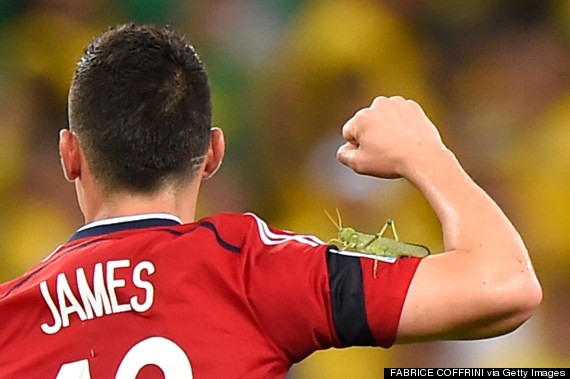 It was unclear if Rodriguez even noticed the hitchhiker but many people watching the match did. Some called it a grasshopper. Others called it a locust. Just about everyone found it absolutely terrifying.
Whether intimidated by the insect or simply held in check by Brazil's human players, Rodriguez did not score again. To the delight of all the inhabitants of Brazil, the home team held on for the 2-1 win and booked a place in the semifinals.
BEFORE YOU GO
PHOTO GALLERY
PHOTOS: Brazil vs. Colombia