Nothing quite compares to the power of a photograph to communicate the goings on in the world. Ranging from the serious to the silly, these photos offer peeks into what happened around the globe this week.
1. Rome holds a fireworks display over the Tiber river and the Castel Sant'Angelo during the Girandola feast of the city's patron saints, Saint Peter and Saint Paul, on June 29, 2014.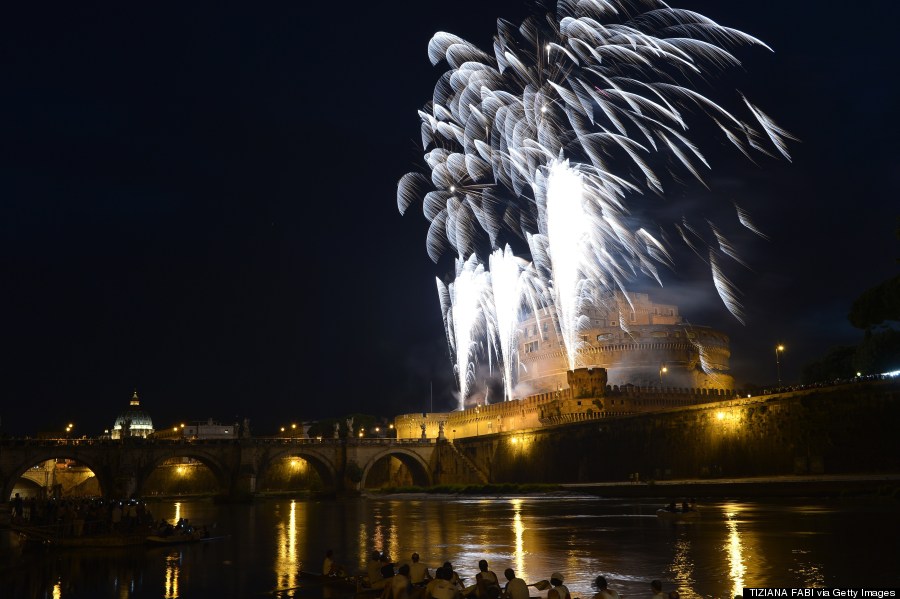 (TIZIANA FABI/AFP/Getty Images)
2. People fill the street during an annual democracy protest in downtown Hong Kong on July 1, 2014. (AP Photo/Vincent Yu)

3. The Brasilia Cathedral pictured at night on June 30, 2014, during the 2014 FIFA World Cup football tournament in Brazil.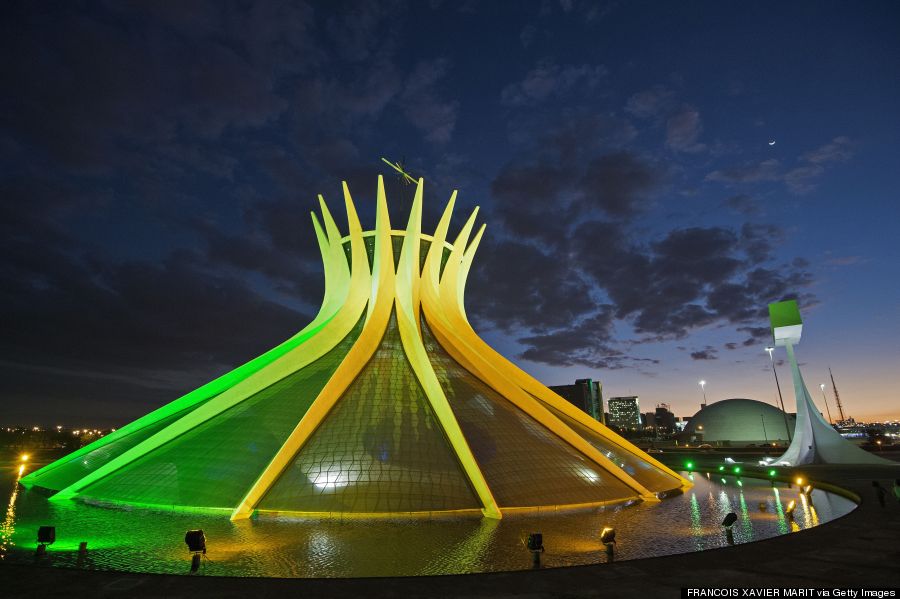 (FRANCOIS XAVIER MARIT/AFP/Getty Images)
4. Flames and smoke billow from the blown-up house of Amer Abu Eisheh, one of the Palestinians suspected in the killing of three kidnapped Israelis, in the West Bank town of Hebron on July 1, 2014.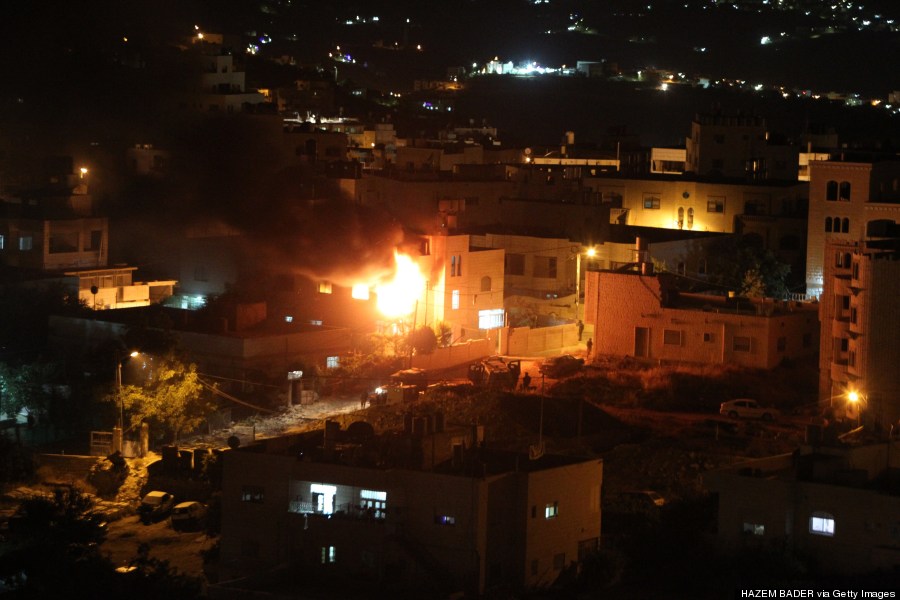 (HAZEM BADER/AFP/Getty Images)
5. Germany's Angelique Kerber serves to Russia's Maria Sharapova during the women's singles fourth round match at the 2014 Wimbledon Championships, southwest London, on July 1, 2014.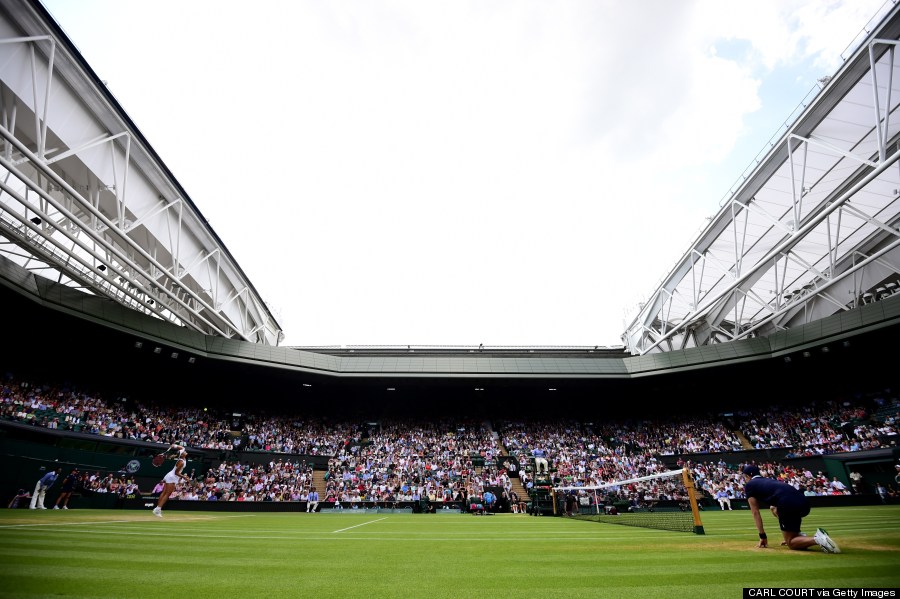 (CARL COURT/AFP/Getty Images)
6. Israelis mourn and light candles in Rabin Square in Tel Aviv on June 30, 2014 after the announcement that the bodies of the three missing Israeli teenagers were found.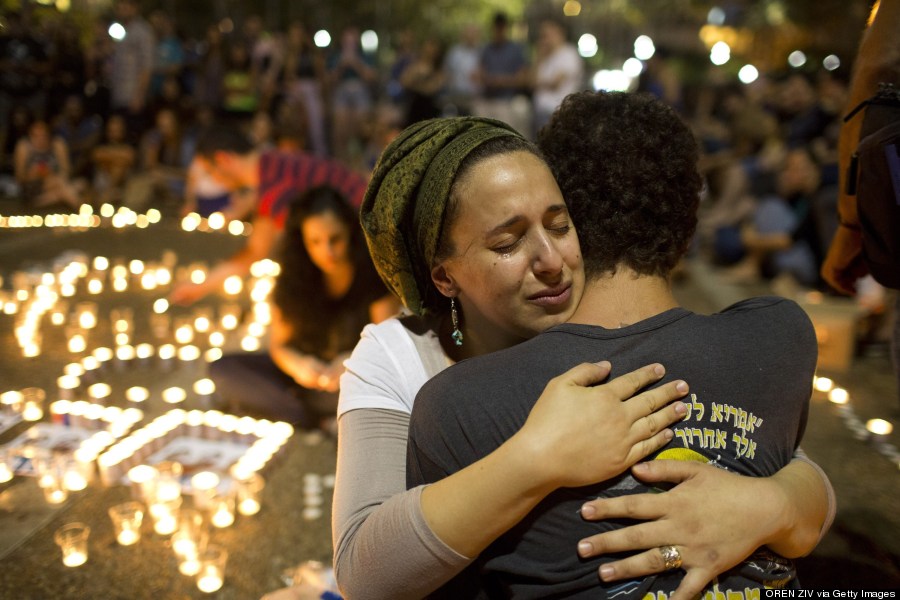 (OREN ZIV/AFP/Getty Images)
7. A Pakistani nomadic woman carries a bucket with a container of camel milk for sale on her head as she walks along a street in Karachi on July 2, 2014.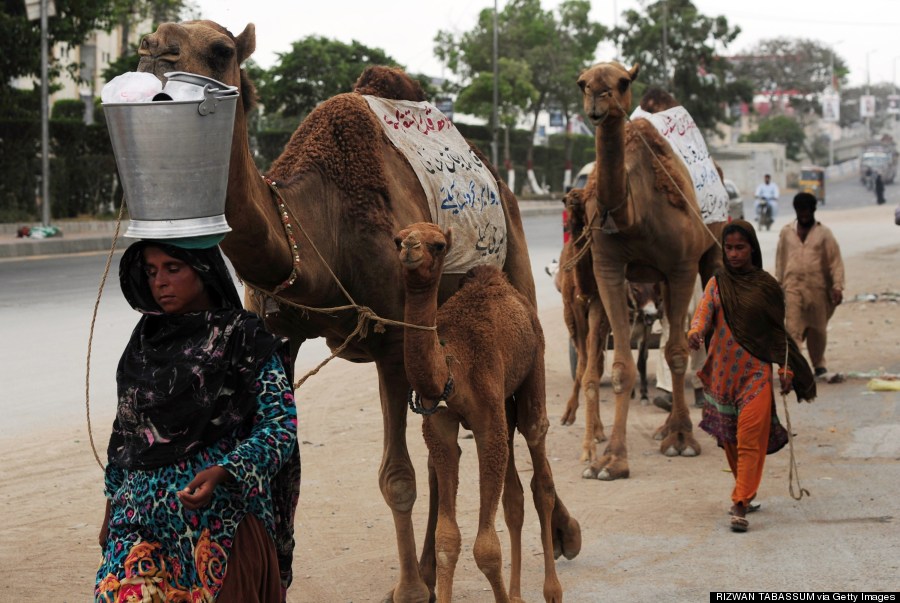 (RIZWAN TABASSUM/AFP/Getty Images)

8. Rescue workers put out a fire following a bomb that exploded at a busy roundabout near the market in Maiduguri, Borno State, on July 1, 2014.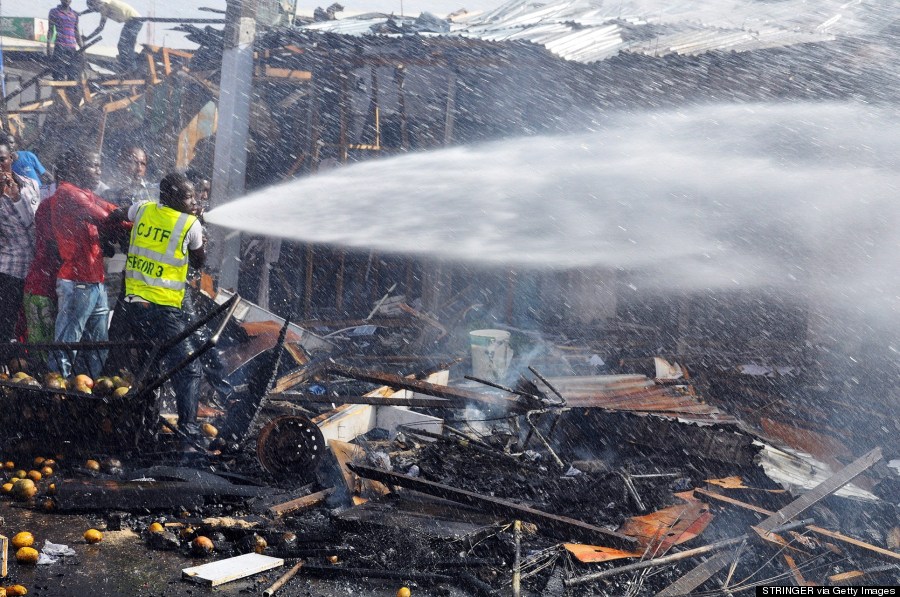 (STRINGER/AFP/Getty Images)
9. A journalist runs out of the U.S. Supreme Court carrying a copy of the decision in Burwell v. Hobby Lobby Stores in Washington, DC, June 30, 2014.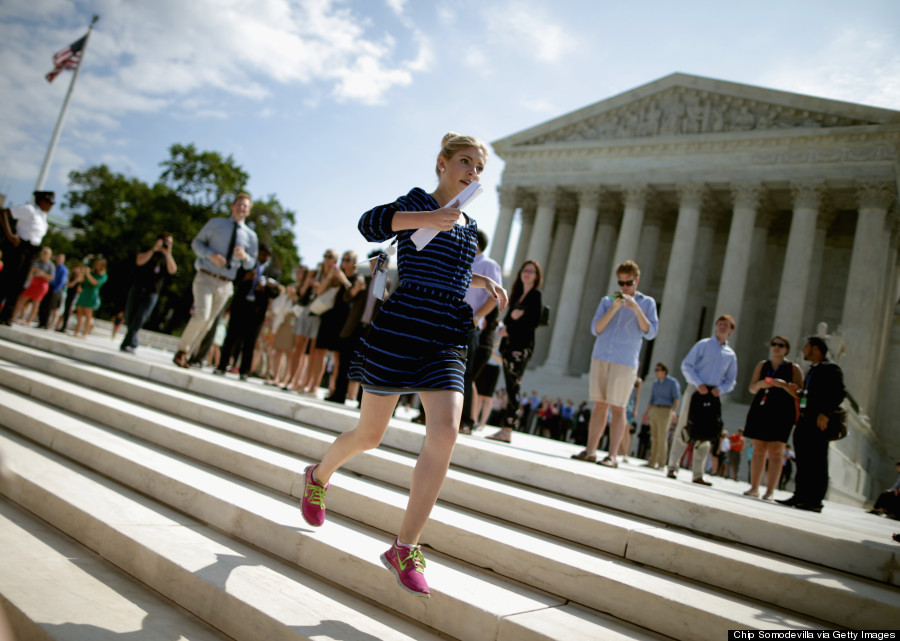 (Chip Somodevilla/Getty Images)
10. Bend the Arc, a Jewish social justice group, dances around two women dressed as brides during the annual San Francisco LGBT Pride Parade June 30, 2013.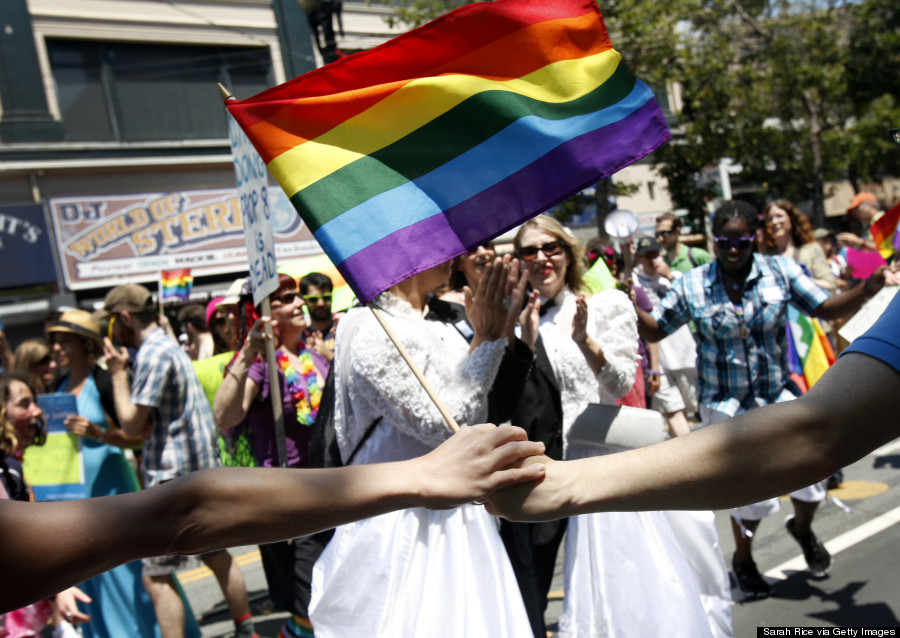 (Sarah Rice/Getty Images)