Miley Cyrus has commemorated her dead dog, Floyd, with a painful-looking rib tattoo. Floyd, who died back in April, was previously remembered through a series of tweets and this massive inflatable replica, but will now live on for eternity in the form of ink etched upon Miley Cyrus and her various friends. Here is the excessive photo evidence: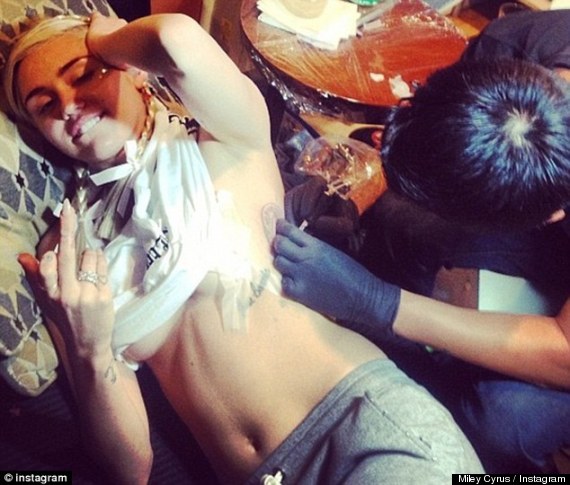 There's one photo where she has edited out her nipple with a pink sparkle.
Someone else seems to have gotten the tattoo on their chest area (?).
Also, these other people got the tattoo (at a house party, after smoking "joint").
Finally, here is Miley in bed with all of her still-alive dogs.
BEFORE YOU GO
PHOTO GALLERY
Miley's Tattoos