We all know the feeling of making a new social connection in the virtual realm. Whether someone surprises you with an unexpected friend request, drops a "like" on your newest photo or really puts it all out there with a DM, odds are you've felt the strange tingle that comes with making a new digital friend. As banal as the reward may be, the feeling is, we have to admit, rather electric.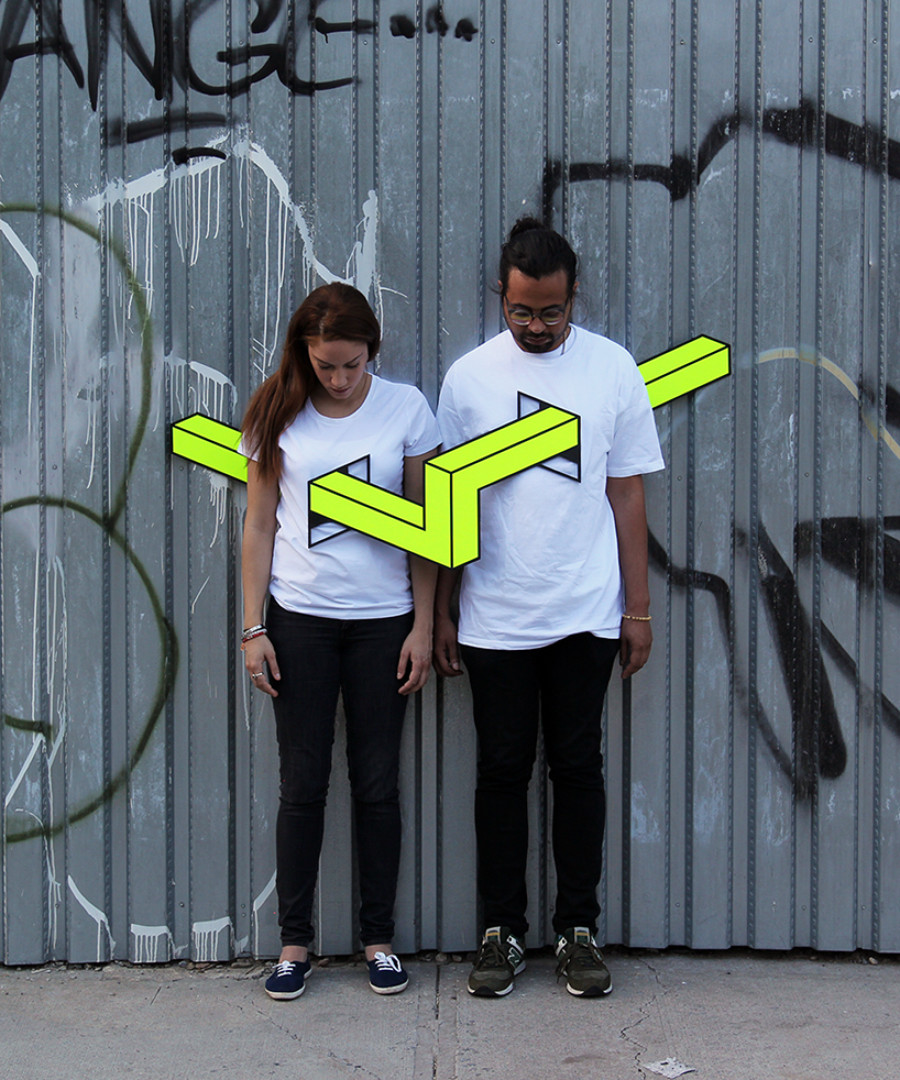 All images © Aakash Nihalani
Artist Aakash Nihalani attempts to visualize this particular contemporary sensation with his series of performative installations entitled "Landline." The images bring physical shapes to invisible connections, allowing our online social efforts to materialize into things we can see, feel and touch.
Using tape, fluorescent paper, and corrugated plastic, and a magnetic hanging system, Nihalani literally connects individuals using large neon internodes. Resembling both a video game world and a street art-infested urban environment, the electric connections perfectly dwell in the undefined space between the real world and your social feed.
To make space for Nihalani's unwieldy links, chunks of the photographic subjects' midsection are removed.
"The participants examine their own insides and connections," Nihalani explains in an artist statement, "a visual expression of both the isolation and community I often feel living in Brooklyn. We spend so much time existing in virtual reality, these works are a visible connection to the real world."
Do you ever feel like you could use some additional connection to the world around you? Carrying around a giant geometric shape may not solve your problems, but you will get a kick out of the images below.
BEFORE YOU GO
PHOTO GALLERY
Outdoor Gallery by Yoav Litvin