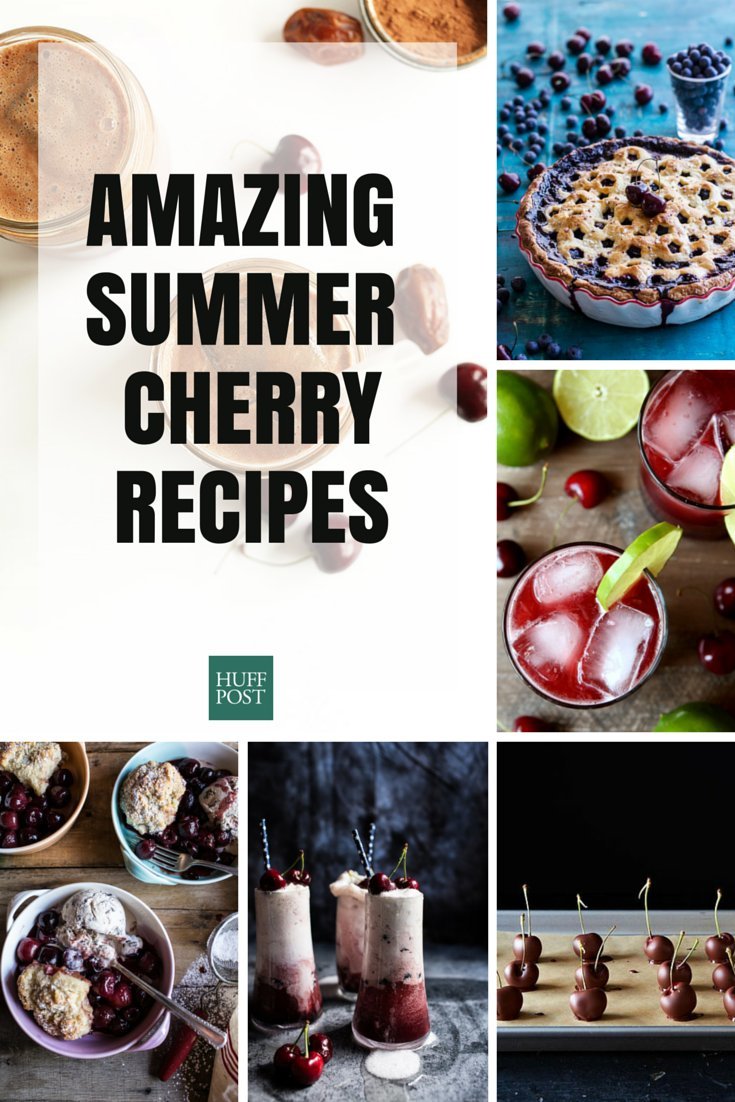 Photo credit: Half Baked Harvest, Food52, How Sweet It Is, Minimalist Baker
Summer is here and that means one thing: our favorite fruits have finally arrived. Since they'll only be around for a short period of time, it's our responsibility to get our fill before they disappear again (or at least, that's the way we like to look at it). While we're fans of all the fruits out there, some of them feel a little more special than others -- like cherries.
It might have something to do with the cherry's small size, which makes it easy to snack on (and all-around cute). Or maybe it's because these little fruits hold just as much sweet flavor as the biggest of peaches. Especially if you've got your hands on Bing or Dark Hudson cherries, nothing's sweeter. (We're not talking about sour cherries here, though, you'll need different recipes for those.)
Whatever the case may be, we think you should take advantage of this fruit's season with as many recipes as you can make.
BEFORE YOU GO