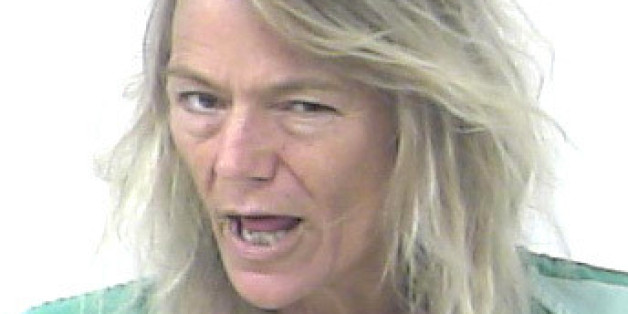 It could have been a case of fatal attraction.
Police said a 56-year-old Florida woman attacked a 25-year-old man with a knife after he rejected her sexual advances.
A police report obtained by The Smoking Gun said that Elizabeth Highley was drinking with Crue Finley at her Jensen Beach home when she offered to have sex with him. Finley turned her down, and told St. Lucie County Sheriff's deputies that she then became angry and violent.
Highley allegedly sliced Finely's thumb with a hunting knife as he ran out of the house. The woman then chased him down the street with the knife and a cane, according to the report.
Finley flagged down a deputy in the parking lot of a convenience store and said that there was a woman chasing him and that she was trying to kill him.
The deputy saw Highley approaching "with a knife in one hand and what appeared to be a broken walking cane in the other," according to TC Palm. When the officer intervened, she dropped the weapons.
Highley, who deputies described as "angry, crying and [apparently] intoxicated," was arrested on felony assault charges and released on a $3,500 bail. Her arraignment is scheduled for July 11.
The outrageous case has made the rounds on the Internet, including an animated "reenactment" by Taiwan's Tomo News:
Like Us On Facebook |

Follow Us On Twitter |

Contact The Author