For most women, our earliest memories of makeup, fragrance or hair care involve our mothers. The best beauty advice my mom gave me didn't include a single product but still informs my every move: with age comes wisdom.
And that's exactly what Ia Fujiwara, fashion buyer and editor of Dreampaper, had to learn by breaking her mother's beauty mantra.
"My mom never really bothered with skincare. She'd say, 'Don't wash your face, don't do anything and you'll be fine,'" said Fujiwara.
While we'd all like to think that not washing our faces can lead to glowing skin like Fujiwara's, the truth is she cleanses and moisturizes with Japanese skincare. Where does she keep things minimal? With her makeup -- sticking to the basics like eyeliner, mascara and Vaseline for soft lips.
We're not sure what her mother would say, but Fujiwara appears to be doing everything right.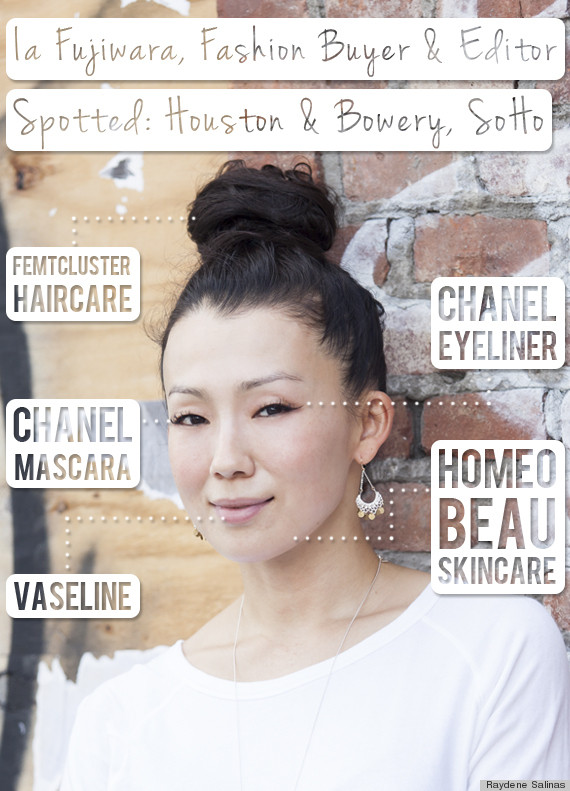 PHOTO GALLERY
Beauty Street Style: Ia Fujiwara