Sunday saw the beginning of the annual San Fermin Festival in Pamplona, Spain. The festival spans over a week and is perhaps best known by its marquee event, the running of the bulls, in which the powerful beasts are led along the city streets by red and white-clad runners.
Each year some participants aren't fast enough to keep ahead of the horns, and as the Associated Press reports the first day of this year's run has already seen a handful of injuries.
A symbol of Spanish culture that attracts thousands of tourists each year, the festival is marked with raucous celebrations -- as well as heavy condemnation from animal rights groups.
Take a look at the uproarious festivities with images from the first day of the running with the bulls.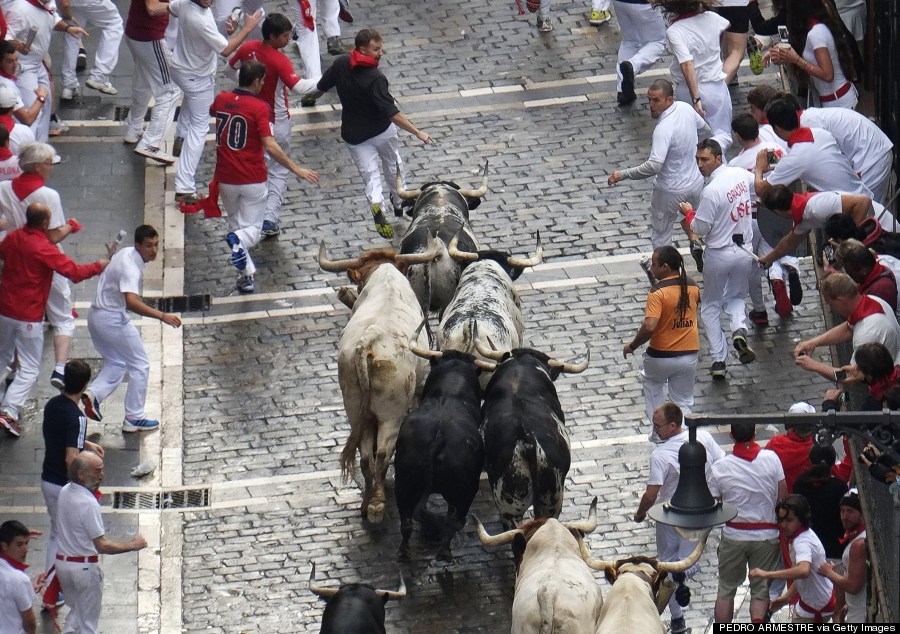 Participants run in front of Torrestrella's bulls during the first bull-run of the San Fermin Festival, on July 7, 2014, in Pamplona, northern Spain. (PEDRO ARMESTRE/AFP/Getty Images)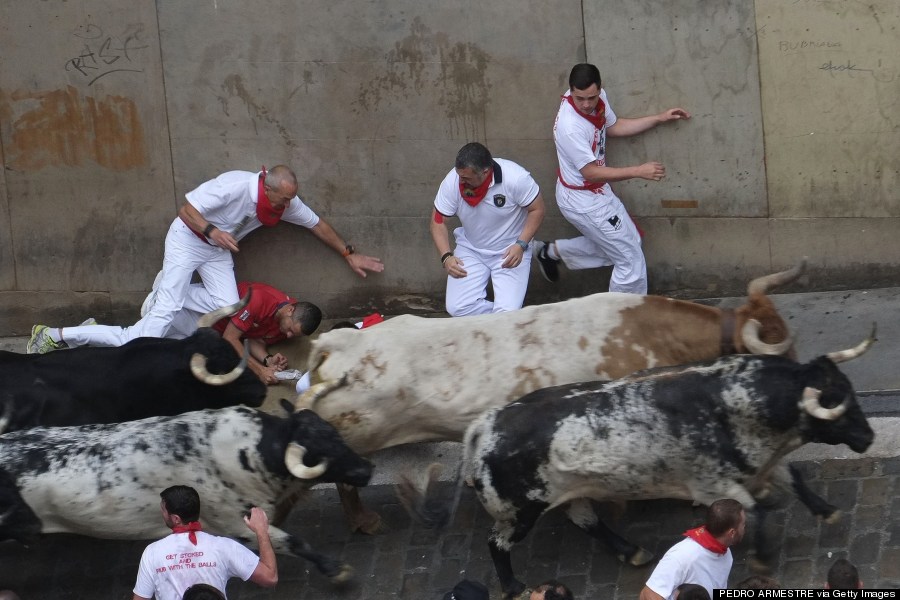 Those who chose to run in front of Torrestrella's bulls are seen during the first bull-run of the San Fermin Festival, on July 7, 2014, in Pamplona, northern Spain. (PEDRO ARMESTRE/AFP/Getty Images)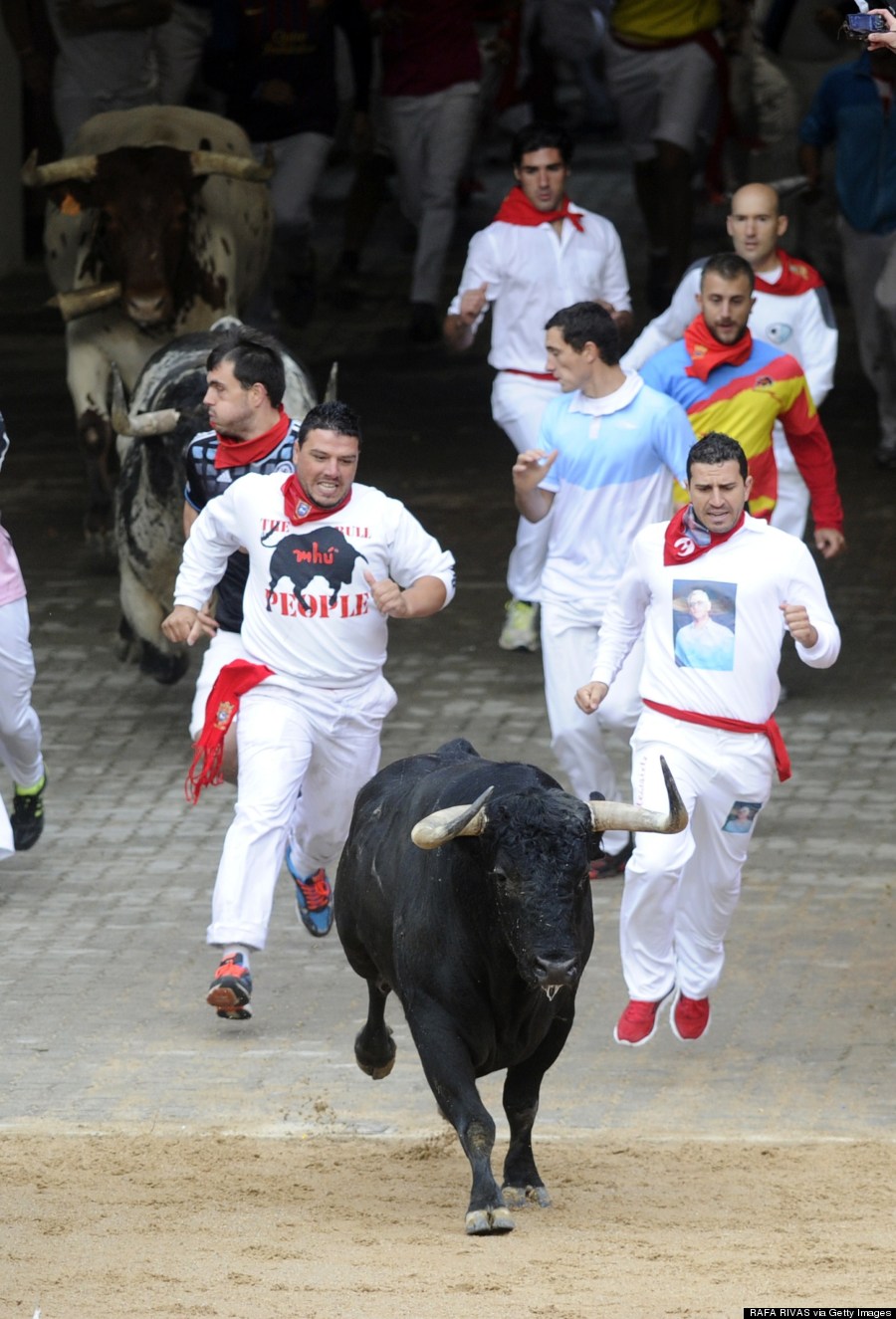 Participants run in front of Torrestrella's bulls as they arrive in the bullring during the first bull-run of the San Fermin Festival, on July 7, 2014, in Pamplona, northern Spain. (RAFA RIVAS/AFP/Getty Images)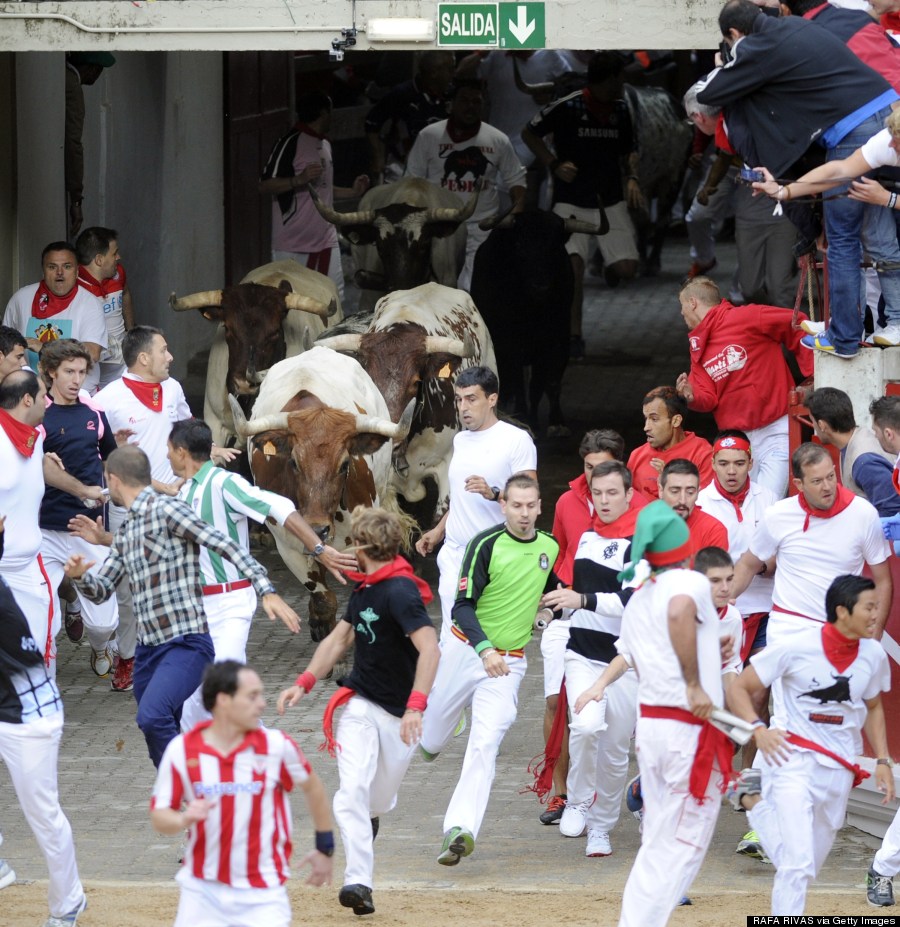 Participants run in front of Torrestrella's bulls during the first bull-run of the San Fermin Festival, on July 7, 2014, in Pamplona, northern Spain. (RAFA RIVAS/AFP/Getty Images)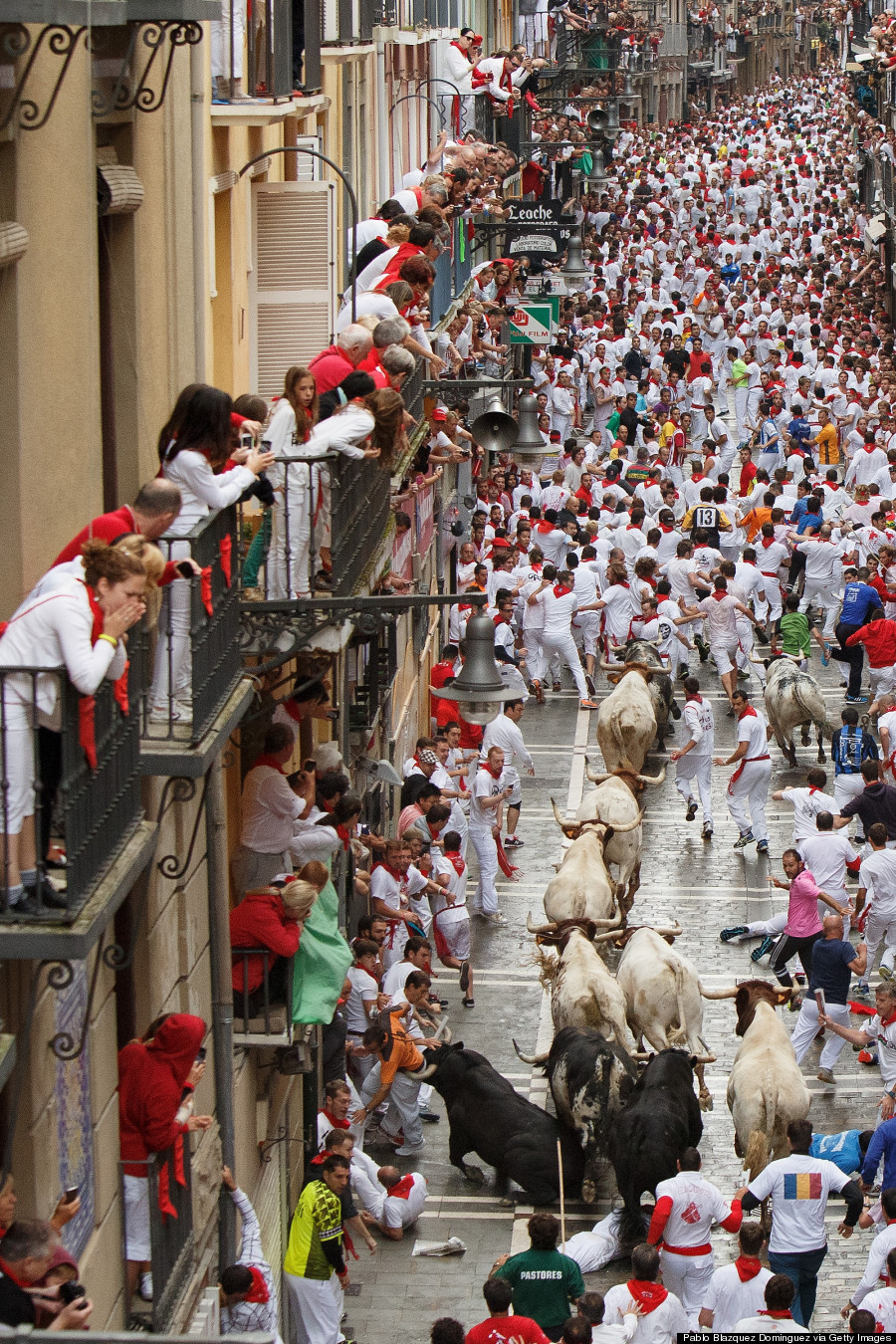 A reveler is charged by a bull as thousands run with Torrestrella's fighting bulls along the Calle Estafeta during the second day of the San Fermin Running Of The Bulls festival on July 7, 2014 in Pamplona, Spain. (Pablo Blazquez Dominguez/Getty Images)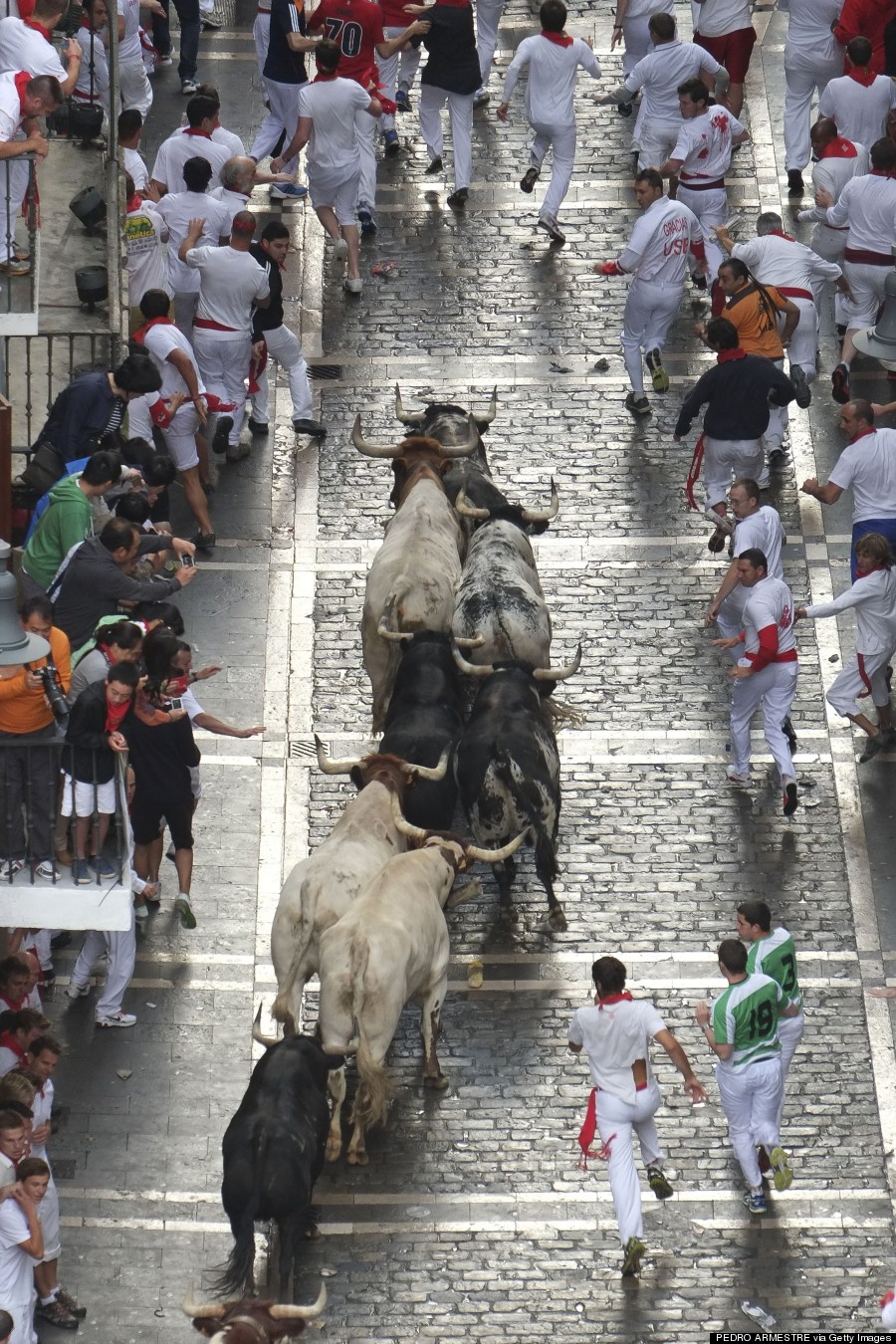 Participants run in front of Torrestrella's bulls during the first bull-run of the San Fermin Festival, on July 7, 2014, in Pamplona, northern Spain. (PEDRO ARMESTRE/AFP/Getty Images)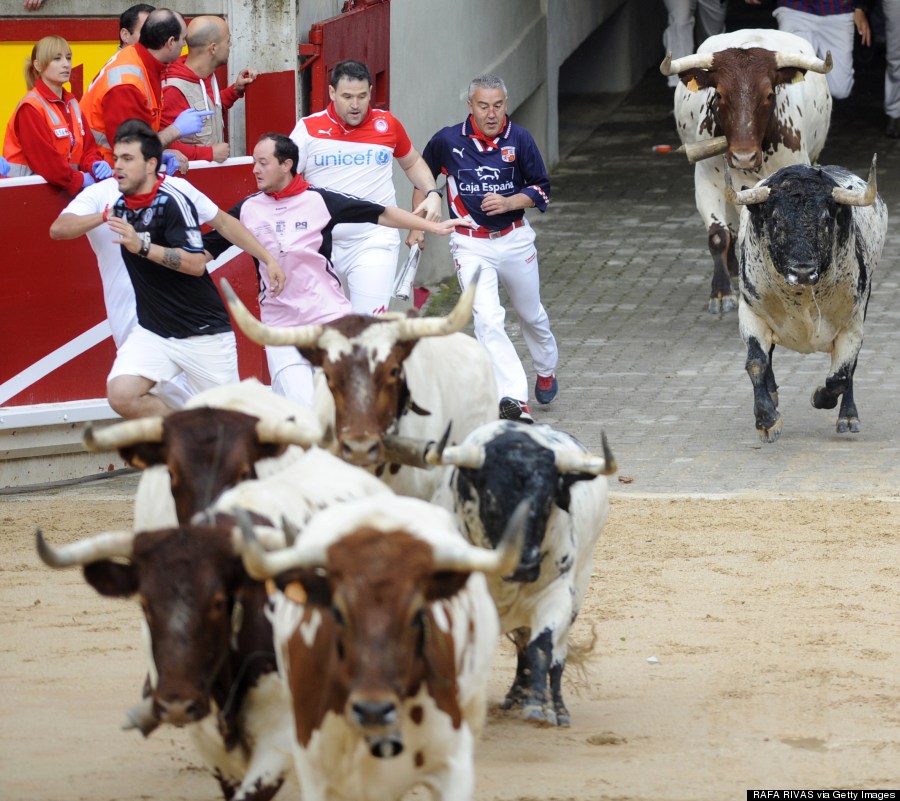 People run in front of Torrestrella's bulls during the first bull-run of the San Fermin Festival, on July 7, 2014, in Pamplona, northern Spain. (RAFA RIVAS/AFP/Getty Images)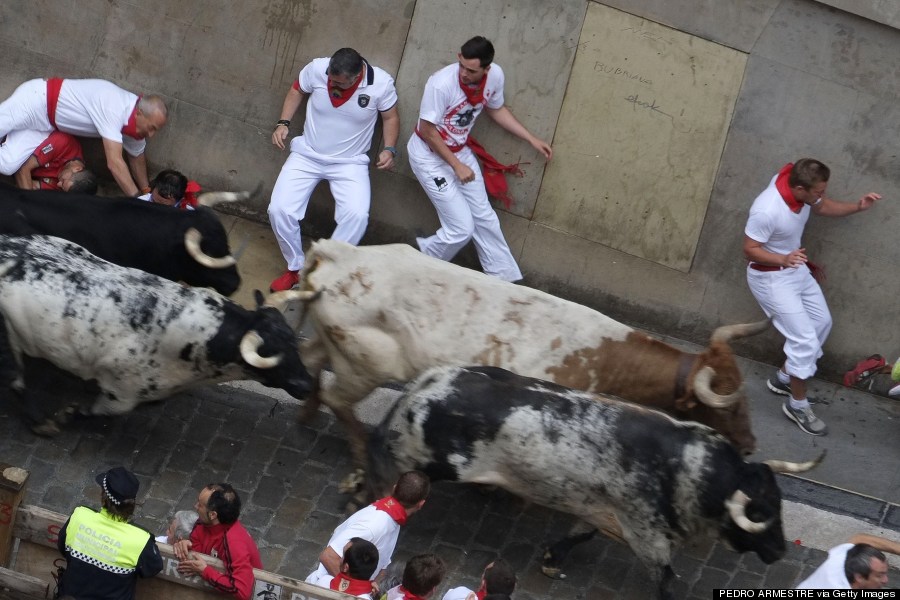 Participants run in front of Torrestrella's bulls during the first bull-run of the San Fermin Festival, on July 7, 2014, in Pamplona, northern Spain. (PEDRO ARMESTRE/AFP/Getty Images)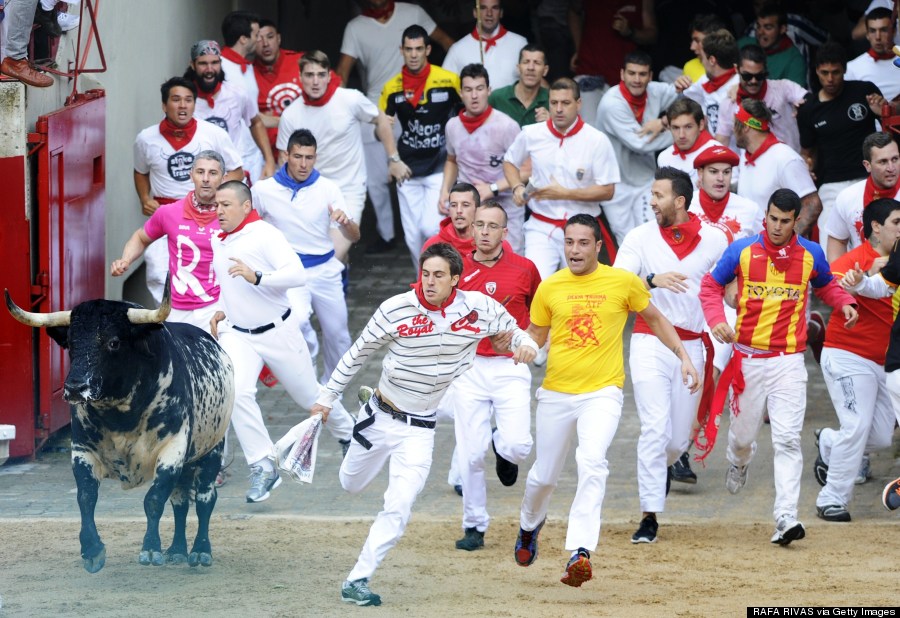 Participants run in front of Torrestrella's bulls during the first bull-run of the San Fermin Festival, on July 7, 2014, in Pamplona, northern Spain. (RAFA RIVAS/AFP/Getty Images)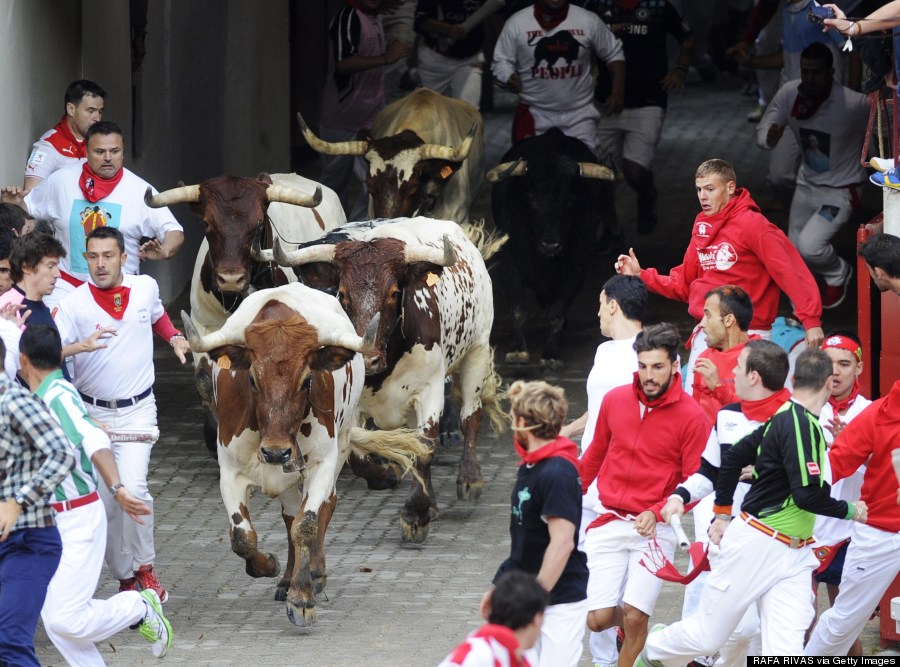 Participants run in front of Torrestrella's bulls during the first bull-run of the San Fermin Festival, on July 7, 2014, in Pamplona, northern Spain. (RAFA RIVAS/AFP/Getty Images)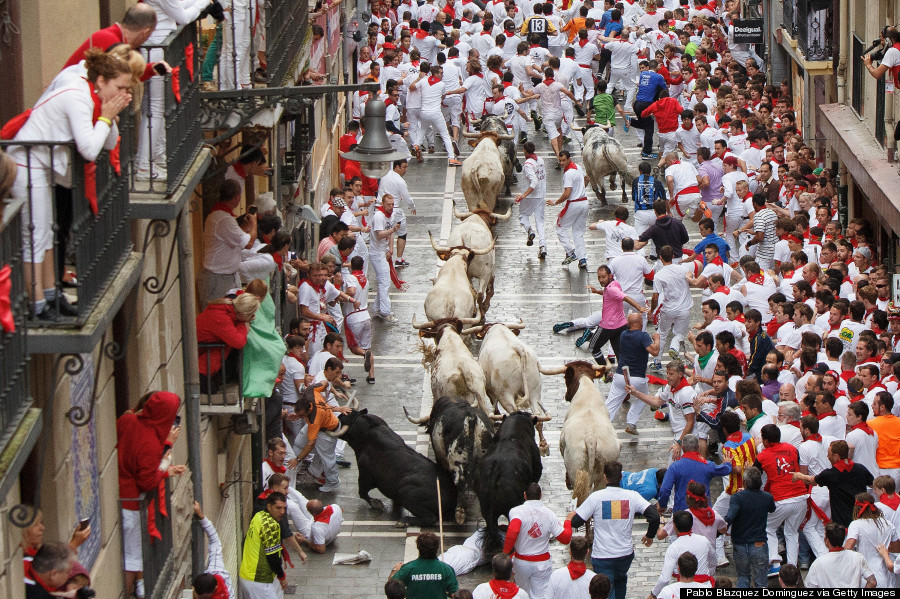 A reveler is charged by a bull as thousands run with Torrestrella's fighting bulls along the Calle Estafeta during the second day of the San Fermin Running Of The Bulls festival on July 7, 2014 in Pamplona, Spain. (Pablo Blazquez Dominguez/Getty Images)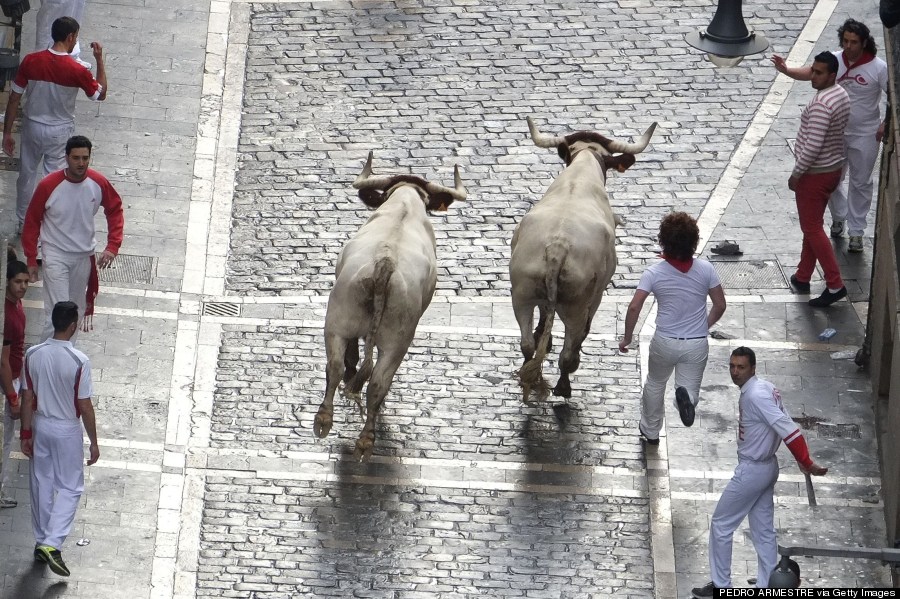 Participants run in front of Torrestrella's bulls during the first bull-run of the San Fermin Festival, on July 7, 2014, in Pamplona, northern Spain. (PEDRO ARMESTRE/AFP/Getty Images)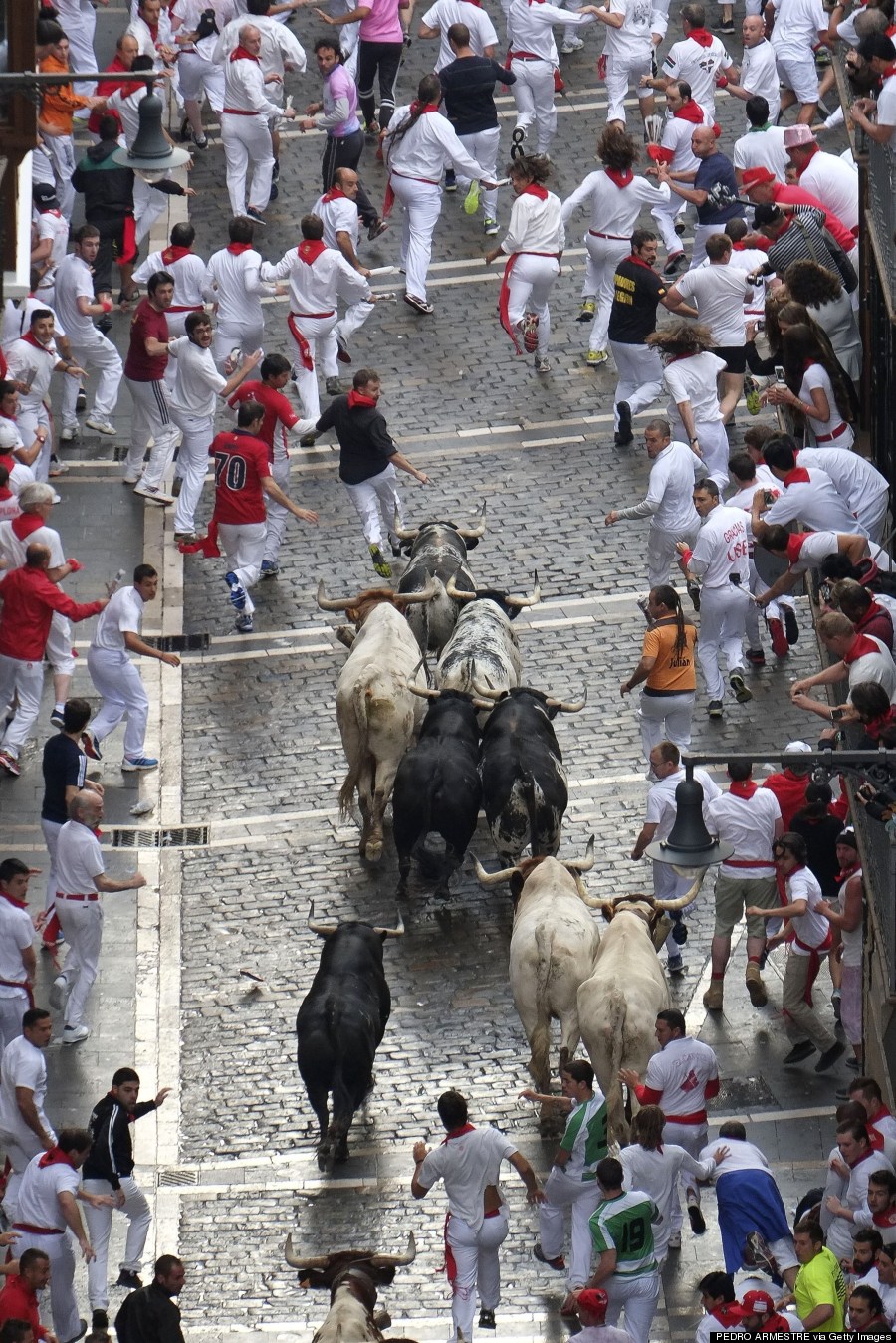 Participants run in front of Torrestrella's bulls during the first bull-run of the San Fermin Festival, on July 7, 2014, in Pamplona, northern Spain. (PEDRO ARMESTRE/AFP/Getty Images)