Officer Joel Zwicky is the world's coolest, and possibly only, skateboarding police officer.
Most police officers patrol in squad cars, on bikes or even on horseback, but Zwicky decided to take patrolling to a whole new level by mixing his love of skateboarding with his job. And thus, "Skateboard Cop" was born.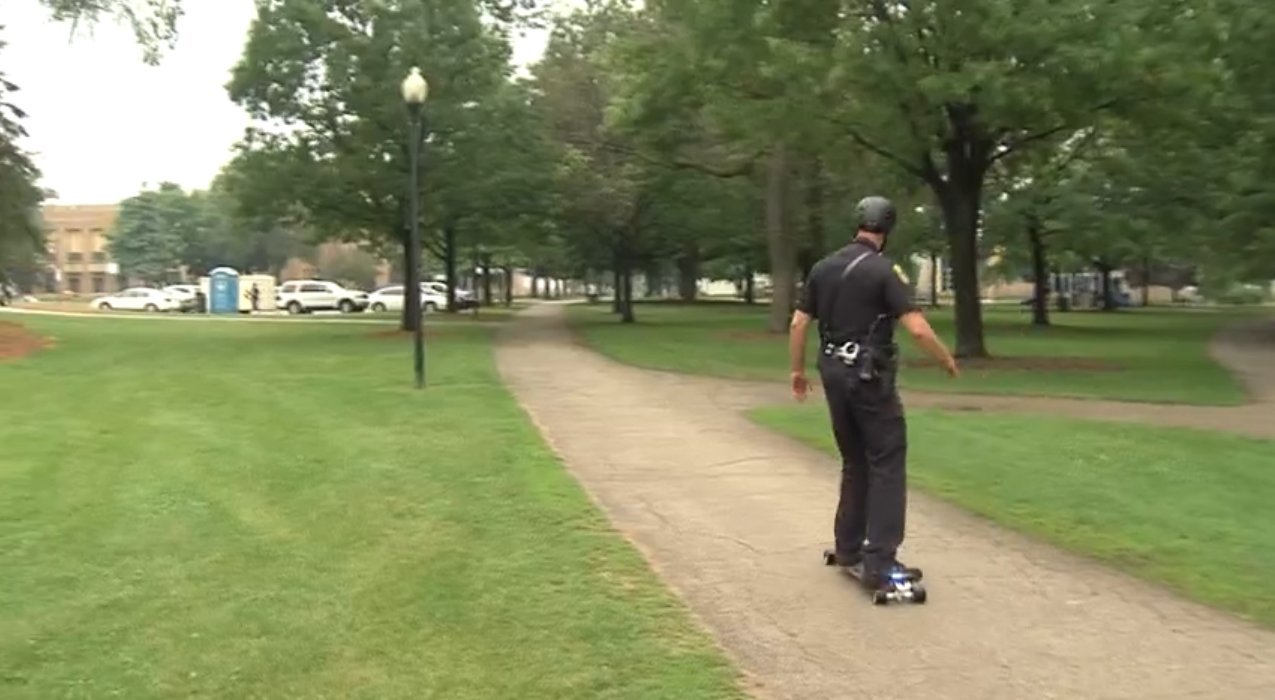 An officer with the Green Bay Police Department in Wisconsin for 10 years, 40-year-old Zwicky pitched the idea of a skateboard patrol to his commander two years ago, according to the Milwaukee Wisconson Journal Sentinel.
"Everyone says, do what you love. I thought, 'how can I combine my love of skateboarding and surfing?'" he told the outlet. "I came up with all the arguments: 'Hey, I'm saving gas, I could still take calls.'"
Zwicky now enjoys the time he spends outside the squad car, bonding with the youth and patrolling local parks, WFRV News reported. His special police board even has its own set of flashing lights and an official seal on the bottom.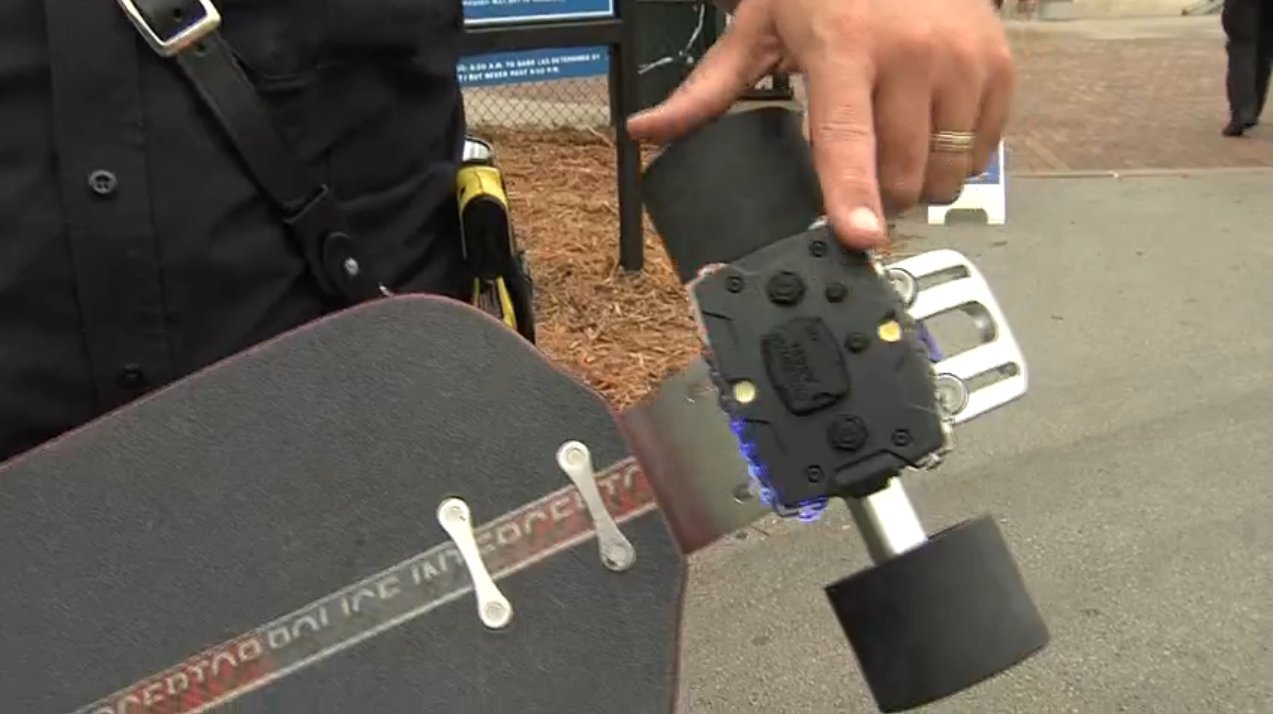 "I wanted to break that down and show people that skateboarders are not just punk kids causing trouble," Zwicky told the outlet. "They are all kinds of people in the community, and they are even your police force."
Zwicky fights for skateboarder rights, as they are currently forbidden on the roadway by a state law and often not given the same access to public spaces as bicycles. So far, he has accomplished the goal of ending the ban on skateboards on the Fox River Trail in Brown County, which is a 25-mile-long trail that goes through Green Bay and surrounding areas, according to Milwaukee Wisconsin Journal Sentinel.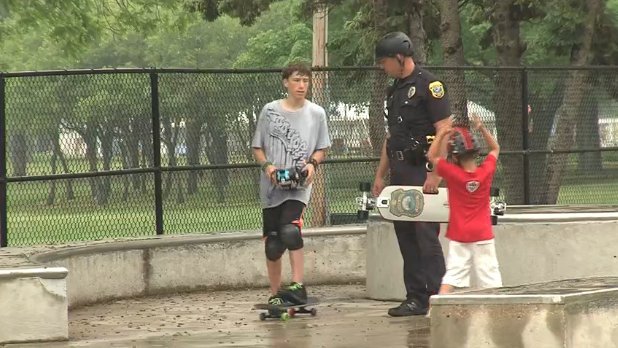 The skateboard cop also works to eliminate barriers between police officers and skater kids, according to The Washington Post. There are stereotypes both about skateboarders and about cops that he aspires to help eradicate.
"I certainly see that there's challenges in breaking down some old ways of thinking," he told the outlet. "I just hope that if I can conduct myself in a positive fashion, it'll bring about some positive change."
To keep up with the "Skateboard Cop," check out his website.
BEFORE YOU GO
PHOTO GALLERY
"Not All Wear Capes" Photo Series