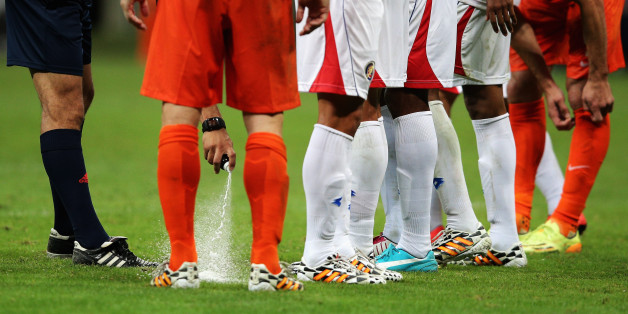 Alexander Shumsky, a Russian priest and member of the Russian Writers Union, published a scathing critique of the FIFA World Cup on Monday, denouncing it as a "homosexual abomination," according to the Moscow Times.
Shumsky thanked God that Russia was knocked out of the World Cup, writing in his column on the Christian website Russian People's Line that, "the most disgusting thing is that football has turned into a kind of new religion with their 'holy' and 'prophets.'"
He went on to slam the colorful footwear of many of the players, likening it to wearing "women's panties or a bra," and suggesting that non-standard colors helped to promote the "gay rainbow."
Shumsky concluded his diatribe by saying that the liberal ideology of globalism "clearly wants football to oppose Christianity. I'm sure of it."
Russia has been the target of international criticism for its harsh anti-gay laws, including one against gay "propaganda" that was passed in July of last year. No word yet on whether fun shoes fall into that category.
BEFORE YOU GO
PHOTO GALLERY
Top Religious Athletes