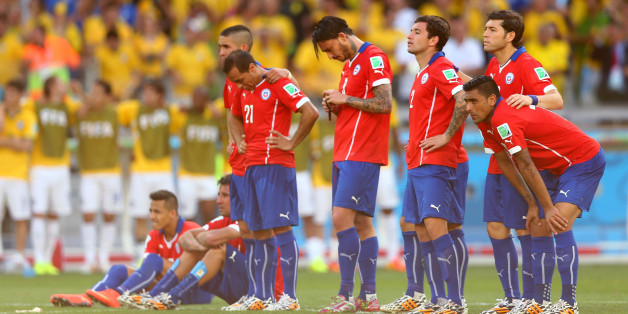 Chastity didn't lead to a championship at the 2014 World Cup.
Every team that is known to have completely banned its players from all sex while in Brazil -- Mexico, Chile, Bosnia & Herzegovina and Russia -- has been eliminated. While rules against sex didn't seem to lead to World Cup success, many teams with no known rules were also eliminated.
None of the final four teams in contention to win the 2014 World Cup -- Argentina, the Netherlands, Germany and Brazil -- were known to have an outright ban on sex during the tournament. Two of those semifinalists, Brazil and Germany, had some restrictions on when and how the players could have sex during the World Cup. Germany players are not permitted to have sex the night before a match. Brazil's players were given the green light for "normal sex" but were instructed to avoid "acrobatics", according to coach Luiz Felipe Scolari.
For more on the sex rules at the World Cup and all the puns and innuendo you can handle, here is more from WTFark:
BEFORE YOU GO