It's natural to feel invincible when you've got the Teenage Mutant Ninja Turtles on your side. But for one little boy, not even turtle power could help him get around one restaurant's strict rules.
Four-year-old Lewis Roberts was eating lunch with his family at The Tavern at Phipps in Atlanta when the hostess informed them they would have to leave. The reason? Lewis' sleeveless Ninja Turtle shirt violated the "Gentlemen's Dress Code."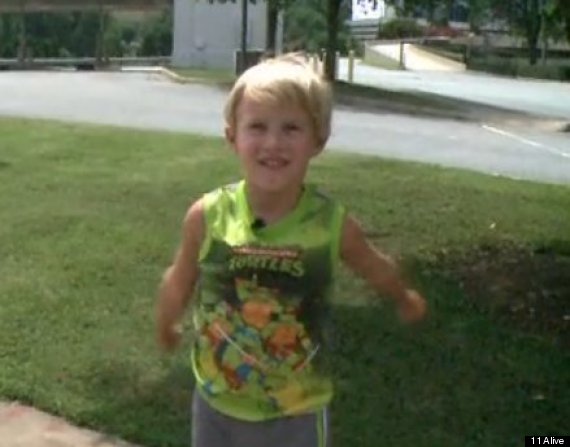 According to Atlanta local news network 11Alive, the family tried explaining that the boy was only 4 years old and asked to speak to the manager. But the manager upheld the hostess' command, forcing the little "gentleman" and his family to leave the restaurant.
To get a sense of what sort of attire (and er ... debauchery) is acceptable under this restaurant's strict dress code, here are some photos from the The Tavern at Phipps' Facebook page, brought to our attention by Mommyish:
Later, a spokesperson for The Tavern at Phipps expressed the restaurant's regret and issued this statement to 11Alive: "It was an embarrassing misunderstanding on our part. She's a manager in training who had a gross misunderstanding of our policy. We apologize and are reaching out to the family"
Guess the Ninja Turtles always win in the end.
(hat tip: Mommyish)
Like Us On Facebook |

Follow Us On Twitter |

Contact HuffPost Parents
BEFORE YOU GO
PHOTO GALLERY
Kids Who Have Worn Signs As Punishment