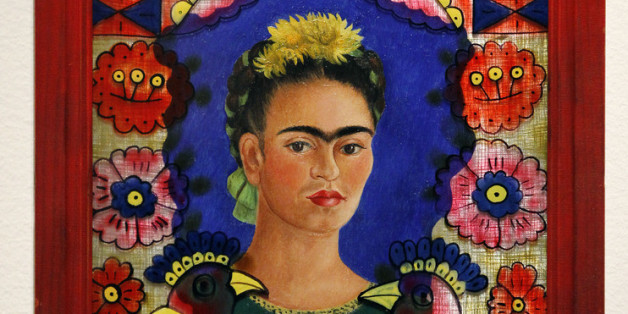 There's an old art historical legend that artist and thinker John Ruskin passed out on his wedding night after seeing his wife's pubic hair for the first time. It turns out Victorian artworks and Cosmopolitan magazine had similar predilections for female grooming habits.
That's the funny (and oh-so frustrating) thing about the art world. Despite giving off the impression of being a radical, freewheeling utopia steps ahead of the uncreative world at large, the art world is, all too often, actually behind the curve when it comes to personal freedoms. For example, it's really white, male dominated, and is obsessed with normative representations of the female nude. Come on, artists of yore, where's the hair?
To press our point, allow us to direct your attention to a recent commotion at London's Mall Gallery, where a portrait of a tattooed woman revealing a strip of pubic hair was deemed "too pornographic and disgusting," and promptly removed. The work, Leena McCall's "Portrait of Ms. Ruby May, Standing," was replaced by a completely nude, completely hairless, nude portrait, Gawker reported.
Although many of the halls of art history have undergone a collective wax, there are still plenty of artists who, throughout the years, have represented female bodies with the hair they were born with. From oldies but goodies by Henri Matisse and Gustave Courbet to the more recent stylings of Wangechi Mutu and Dorothy Iannone, these are the artworks that inspire us to put down the razor and embrace the wildness within. Behold, the best brows, bushes and pits art history has to offer. If it wasn't obvious, it's all so very NSFW!