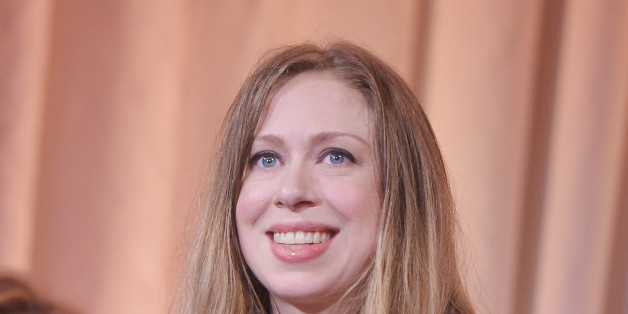 Chelsea Clinton has followed her parents' footsteps into the paid lecture circuit, earning as much as $75,000 per speaking engagement.
The New York Times reports that Clinton, the daughter of former President Bill Clinton and former Secretary of State Hillary Clinton, is giving all her earnings to the family's nonprofit Clinton Foundation. (Clinton is the vice chairwoman of the organization.) According to Clinton spokesman Kamyl Bazbaz, her speeches "are on behalf of the Clinton Foundation, and 100 percent of the fees are remitted directly to the foundation." The majority of her talks, Bazbaz says, are unpaid.
The speaking circuit has proven to be a lucrative income source for the Clintons. Bill Clinton, who began giving paid speeches shortly after leaving the White House in 2001, has earned upwards of $100 million from his speaking engagements. Hillary Clinton followed suit after leaving the State Department in 2013, and is reported to make over $200,000 per speech.
All the Clintons are represented by the Harry Walker Agency, which also boasts speakers like Al Gore, Dick Cheney and Karl Rove.
The former secretary of state faced scrutiny over her speaking fees after students at the University of Nevada, Las Vegas called on Clinton to return the $225,000 she will earn for speaking at a university function this fall. Clinton told ABC News that she donates all the proceeds from her speeches at colleges to the Clinton Foundation.
BEFORE YOU GO
PHOTO GALLERY
Hillary And Bill Through The Years