We've all read stories about babies that didn't wait to get to the delivery room before they decided to come out. Now, you can see one of these births as it happened.
In the video above, Troy Dickerson is wearing a GoPro camera when he takes his wife Kristin to a Houston hospital at 1:35 a.m on June 28 for the delivery of their son, Truett.
But almost from the very beginning, Kristin is sure they're not going to make it in time and asks him to stop at a closer hospital.
Troy tries to reassure her, but later admits off-camera: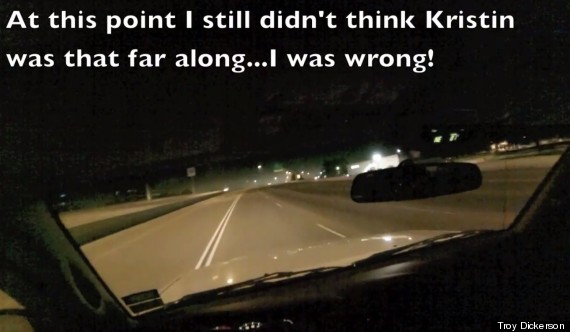 The Dickersons did make it to their hospital, just not to the maternity ward. When they reached the parking valet, Kristin declared that the baby's head was coming out.
"Kristin don't push yet! Don't push!" Troy says.
"His head is out," she screams. "I'm not kidding!"
"Oh crap," he says, almost under his breath as he and the valet try to convince her to sit in a wheelchair: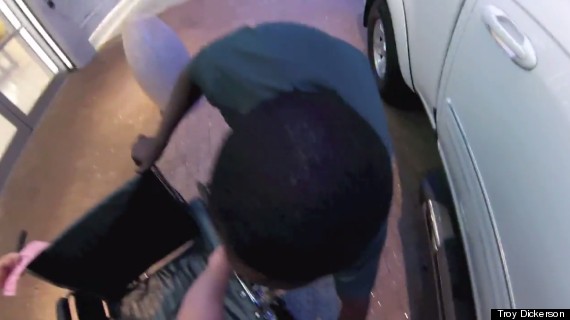 "That's who I feel the worst for, the valet guy," Kristin later told Click2Houston.com. "Because he was saying, 'Ma'am, ma'am, sit in the wheelchair!' And I'm like, 'No! No!'"
As Kristin is about to give birth standing up, she urges her husband to catch the baby before he falls to the ground.
What follows is censored, but you can listen in. And when the video comes back, Troy has blood on his hands and it looks like the upholstery of the couple's pickup truck is going to need a cleaning: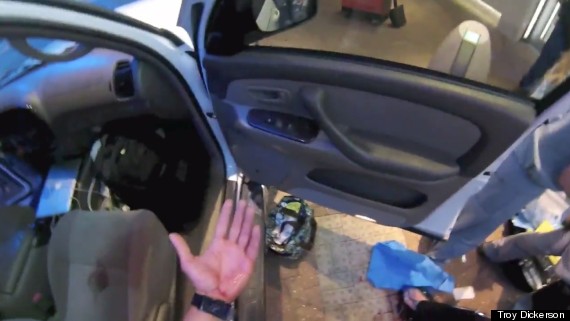 Nurses and others eventually come rushing outside to offer some help -- but Troy has already done most of the work.
After all, he had a pretty good teacher guiding him through it: Kristin is actually a childbirth educator.
"I tell my students, 'This will never happen to you, I promise!'" she told Click2Houston.com. "But I do teach them about emergency birth so they'll be prepared for it, to take some of the fear out of it."
Here's a look at Truett, born at 2:05 a.m.: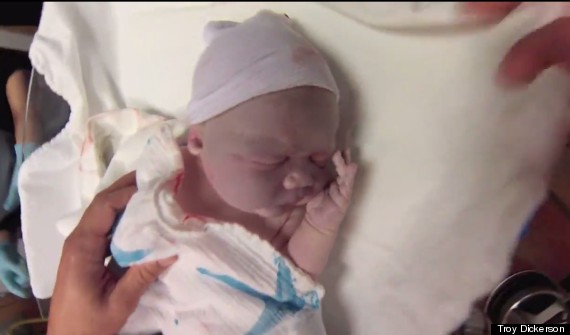 "I'm thrilled to have the footage," Kristin told ABC News. "I'm more hesitant to send it to people because it's such an intimate moment for us, but as a birth educator, it's really cool to let people see that our bodies know what to do."
(h/t Buzzfeed)
BEFORE YOU GO
PHOTO GALLERY
Amazing Births