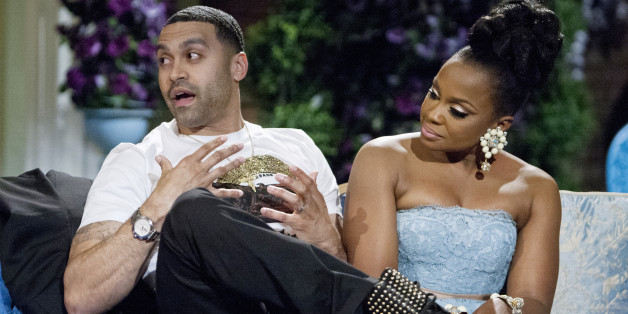 Apollo Nida may have been a bit clairvoyant when he told Kenya Moore "just in case I am going away [to jail], I'll give you my P.O. Box so you can put money on my book" during the season six reunion special of "Real Housewives of Atlanta."
The 35-year-old reality co-star was sentenced to eight years in prison on Tuesday for bank fraud and identity theft, marking his second federal prison stint.
According to CNN, U.S. District Court Judge Charles A. Pannell, Jr. also ordered Nida to serve five years under parole supervision after he completes his eight years in a federal prison for stealing millions of dollars from victims over the course of four years.
"Today's sentencing exemplifies impartial justice regardless of economic class or perceived celebrity status," U.S. Secret Service Special Agent Reginald Moore said. "Nida's sentence should be an eye-opener for other like-minded criminals who scheme to steal victims' identities, defraud them and ignore the consequences of their actions."
After Nida pled guilty in May to mail, wire and bank fraud, many have questioned his future with his wife and "Real Housewives of Atlanta" star Phaedra Parks. During an interview on Atlanta radio station V-103's "The Ryan Cameron Show" in late May Apollo shared his thoughts on what Phaedra should do if he were sent to prison.
"I think Phaedra, in a perfect world, should be supportive as a wife should be...But if she chooses to derail from the plan, then that's what she chooses to do," he said. "Apollo is prepared for whatever happens in life."
"Whatever's been thrown at me, I deal with it. I would like to say I would want her to stay around and do what a wife should do. But tomorrow's not promised."
BEFORE YOU GO
PHOTO GALLERY
'Real Housewives' Divorces