You probably wouldn't dare hit the streets of New York in your PJs, but then again, you're not Rihanna.
RiRi casually rocked a pink satin nightgown paired with a jean jacket and a fresh pair of black Converse in New York on July 8: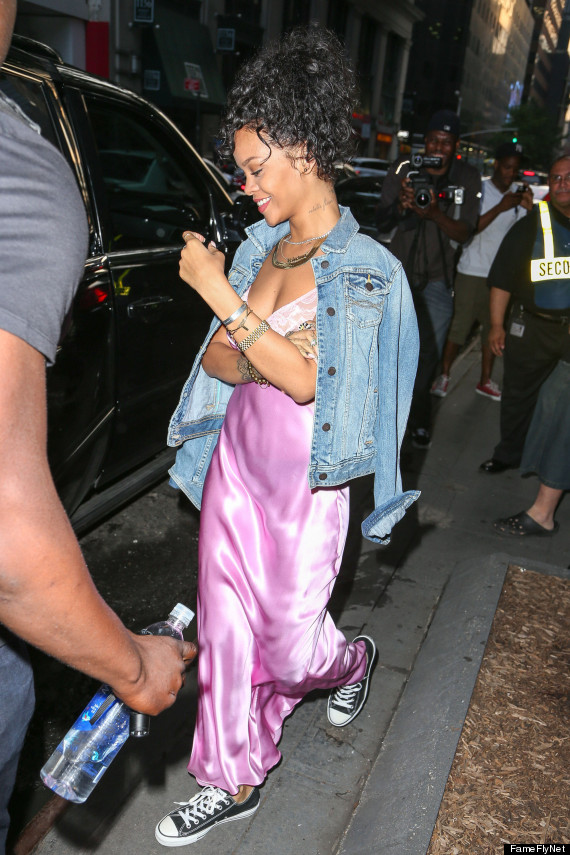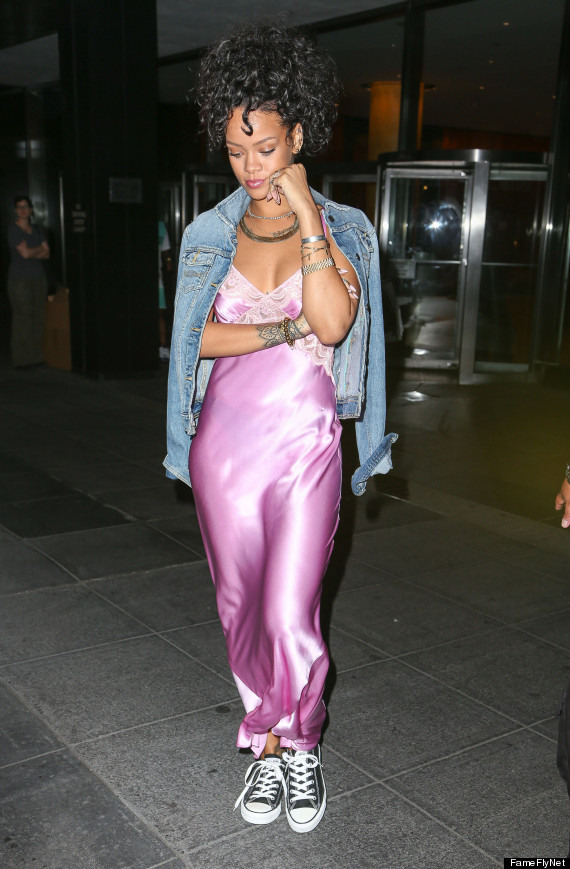 Did she just grab the first three things she saw in her closet and head off to the studio? Did she purposely wear her nightgown out so she could just jump into bed the second she returned home? Did she wake up late and decide to just go with it?
We may not know the answers to these questions, but one thing's for sure: Rihanna does what she wants and you're gonna have to deal with it. Sorry!
BEFORE YOU GO
PHOTO GALLERY
Rihanna's 100 Most Naked Moments